Florence remains a dangerous storm. The exact track of the system is uncertain.
We still have great uncertainty with our Hurricane Florence forecast.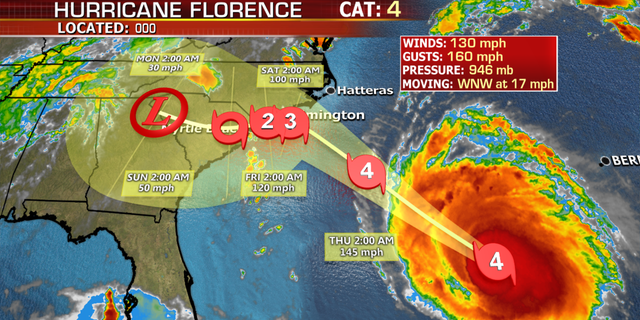 NEWYou can now listen to Fox News articles!
Right now, it is looking more likely that Florence will stall VERY close to shore Thursday evening, delaying a technical landfall of the eye/center to sometime Friday or even early Saturday.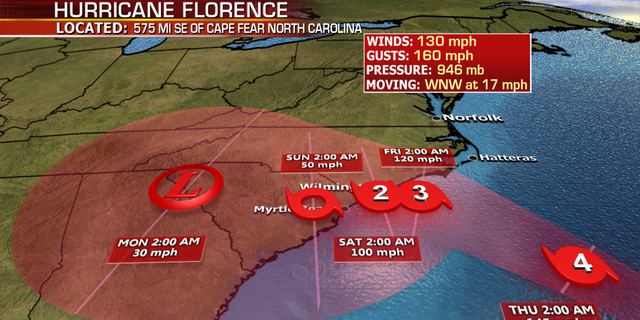 Considering this extreme slowdown in forward motion will take place so close to/over the coast, tropical storm force winds may be felt from Wednesday night to Saturday, and hurricane force winds from Thursday night to Saturday along the SC/NC coast.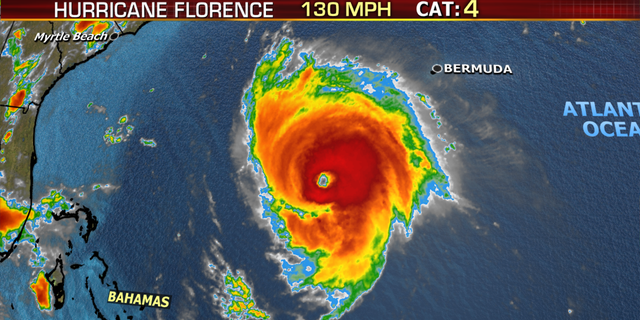 Florence will likely hover or meander right along the coast for this time period, prolonging impacts to this region.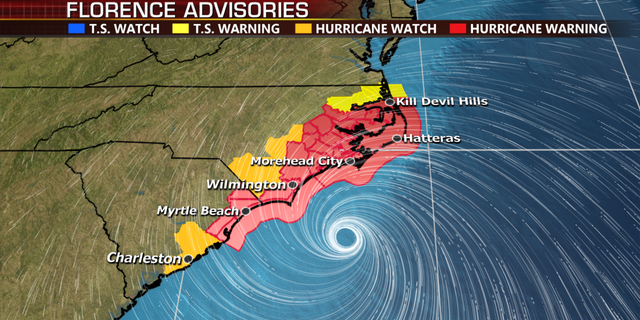 Hurricane force winds extend 70 miles from the center and tropical storm force winds a full 175 miles from the center.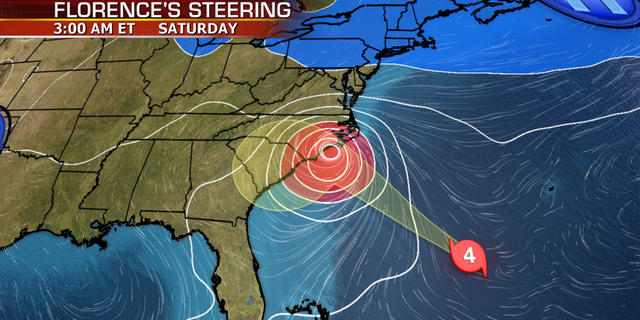 Florence remains a powerful Category 4 hurricane and may strengthen further today and tonight. Some weakening is likely Thursday and Friday, especially once part of the hurricane moves over land and begins to disrupt the system

In addition to these prolonged wind impacts, we are still looking at up to 40" of rain in the region through early next week, which would cause life-threatening flooding.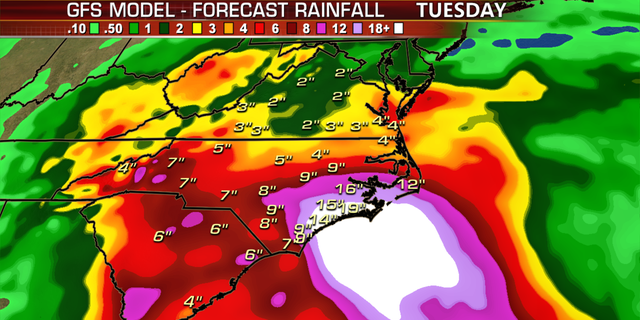 Storm surge of up to 13 feet is also likely across portions of NC.