Florence was downgraded to a tropical storm on Friday after making landfall earlier in the day in North Carolina as a Category 1 hurricane, weather officials said.
The agency's update came after Florence claimed its first victims Friday afternoon, when two people died after a tree fell on their home in Wilmington, North Carolina, police said. There have been at least four deaths in the midst of the storm, according to officials.
Florence was about 15 miles north-northeast of Myrtle Beach, S.C., and about 55 miles east-southeast of Florence, S.C., the National Hurricane Center (NHC) said in an 8 p.m. update.
Moving westward at 3 mph, Florence has maximum sustained winds of 70 mph, according to the NHC.
"On the forecast track, the center of Florence will move farther inland across extreme eastern South Carolina tonight and Saturday," the NHC said. "Florence will then move generally northward across the western Carolinas and the central Appalachian Mountains early next week."
As the storm travels inland, "significant weakening" is expected through to early next week, the NHC said.
Among the fatalities so far is a person in Lenoir County who died while plugging in a generator, according to a news release from North Carolina Gov. Roy Cooper's office.
"Our hearts go out to the families of those who died in this storm," Cooper said in the news release. "Hurricane Florence is going to continue its violent grind across our state for days. Be extremely careful and stay alert."
HURRICANE FLORENCE'S PATH: TRACK THE STORM HERE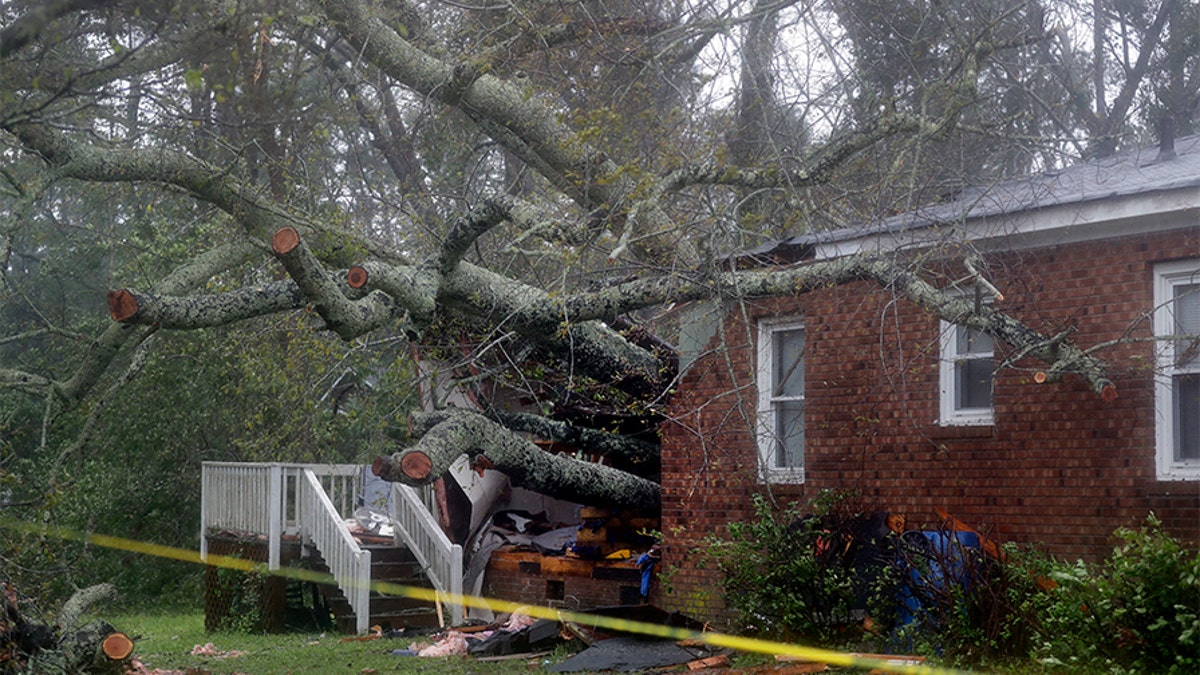 The storm's first fatalities were a mother and infant, police said on Twitter. The father sustained injuries and was transported to New Hanover Regional Medical Center in Wilmington for medical care.
Earlier Friday, the Wilmington Police tweeted that they were responding.
Dangerous storm surge as a result of Florence continued to be a threat, while forecasters said "catastrophic freshwater flooding" was likely to occur over parts of the Carolinas.
A storm surge warning was in effect from Myrtle Beach, South Carolina through to Salvo, North Carolina, as well as the Pamlico Sound in North Carolina, the update said.
Areas from Edisto Beach, South Carolins to Cape Hatteras, North Carolina, as well as the Pamlico Sound, were under a tropical storm warning.
Gov. Roy Cooper said earlier Friday that Florence is "wreaking havoc" and he's concerned "whole communities" could be wiped away.
"Hurricane Florence is powerful, slow and relentless," he said. "It's an uninvited brute who doesn't want to leave."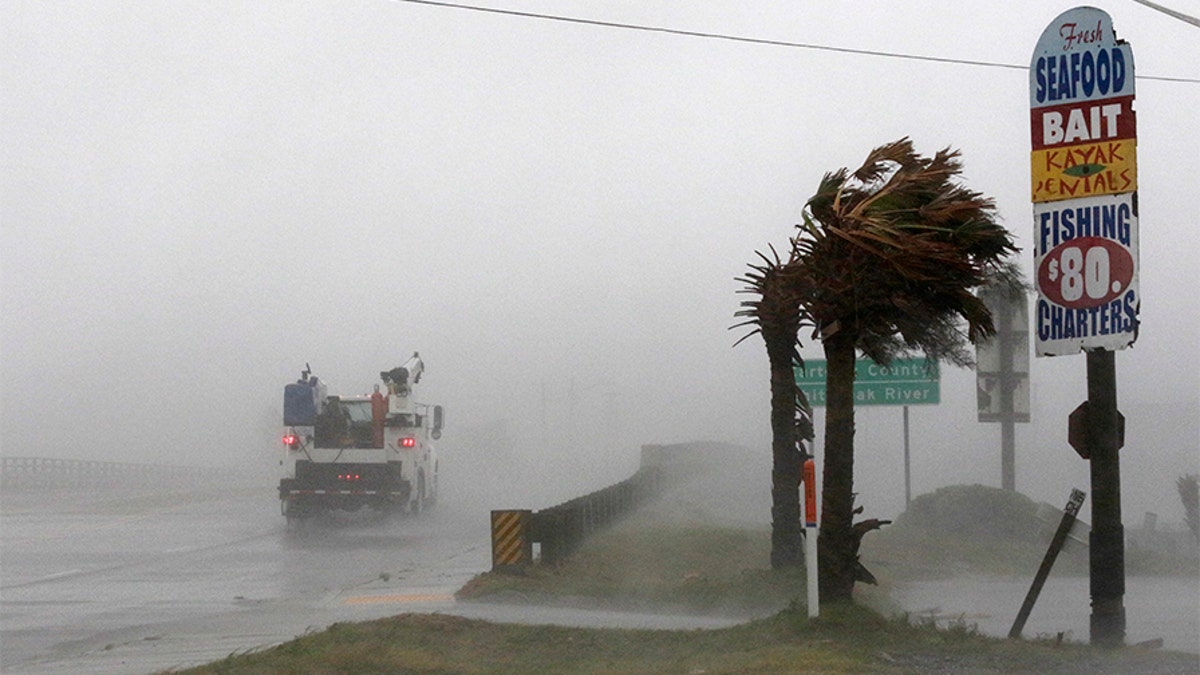 President Trump, who in an earlier tweet praised FEMA, first responders and law enforcement for their response to Florence, is planning to visit storm-affected areas next week, White House Press Secretary Sarah Sanders said. The trip will take place once its confirmed that it won't get in the way of rescue or recovery efforts, she said.
SHIRTLESS MAN STARES DOWN HURRICANE WITH FLAG IN HAND: 'JUST BEING FREE AND AMERICAN'
Preparing for the worst, about 9,700 National Guard troops and civilians were deployed with high-water vehicles, helicopters and boats that could be used to pluck people from the floodwaters.
More than 600,000 people had already lost power by 1 p.m. Friday, the North Carolina Department of Public Safety reported.
Duke Energy said in a tweet that they expect 1 to 3 million outages across the Carolinas, adding that "restoration in the hardest-hit communities could take weeks."
Officials said some 1.7 million people in the Carolinas and Virginia were warned to evacuate, but it's unclear how many did. The homes of about 10 million were under watches or warnings for the hurricane or tropical storm conditions.
Fox News' Lissa Kaplan, John Roberts and The Associated Press contributed to this report.