Floodwaters have reached new Hamburg, Iowa levee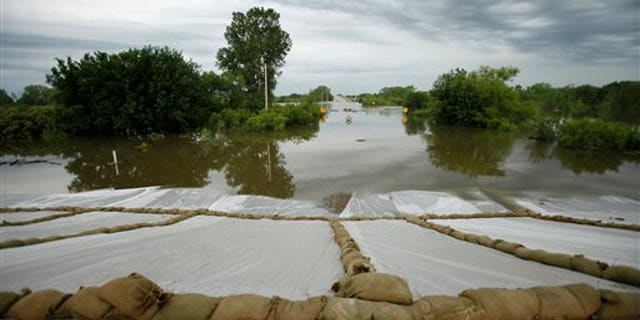 NEWYou can now listen to Fox News articles!
HAMBURG, Iowa – Missouri River floodwaters have reached the new levee that serves as the last line of defense for the southwest Iowa town of Hamburg.
Army Corps of Engineers spokesman Carlos Lazo said Thursday the water flowing out of a gaping hole in the main levee 5 miles south of Hamburg reached the new levee late Wednesday.
Lazo says the new levee built over the past two weeks is holding, and there were no signs of problems Thursday morning.
The corps increased the height of the levee by 3 feet after Monday's breaches in northwest Missouri. The new levee protecting Hamburg is about 8 feet tall.
The corps plans to release record amounts of water into the Missouri River through most of the summer to deal with snowmelt and heavy spring rain.