Flooding strands, disables cars in parts of northern New England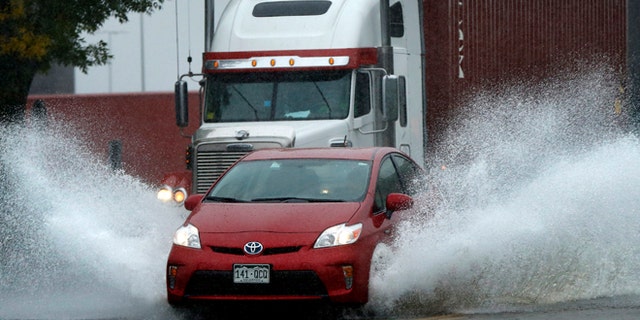 A massive rainstorm has drenched parts of northern New England with more than 6 inches of rain, flooding basements, disabling cars and forcing a university to cancel classes.
The National Weather Service said rainfall totals Tuesday topped 6 inches in parts Maine and 5 inches in parts of New Hampshire on Tuesday. Meteorologist Tom Hawley said there were reports of 6.8 inches of rain near Windham, 6.6 inches in Gorham and 6.3 inches in Lewiston.
In Vermont, Burlington had 2.04 inches of rain, a record for daily rainfall.
In Maine, WCSH-TV remained on the air despite flooded basement, and a Portland day care was evacuated. The University of Southern Maine canceled classes.