Flood Warning Issued in Chicago Due to High Winds, Huge Waves on Lake Michigan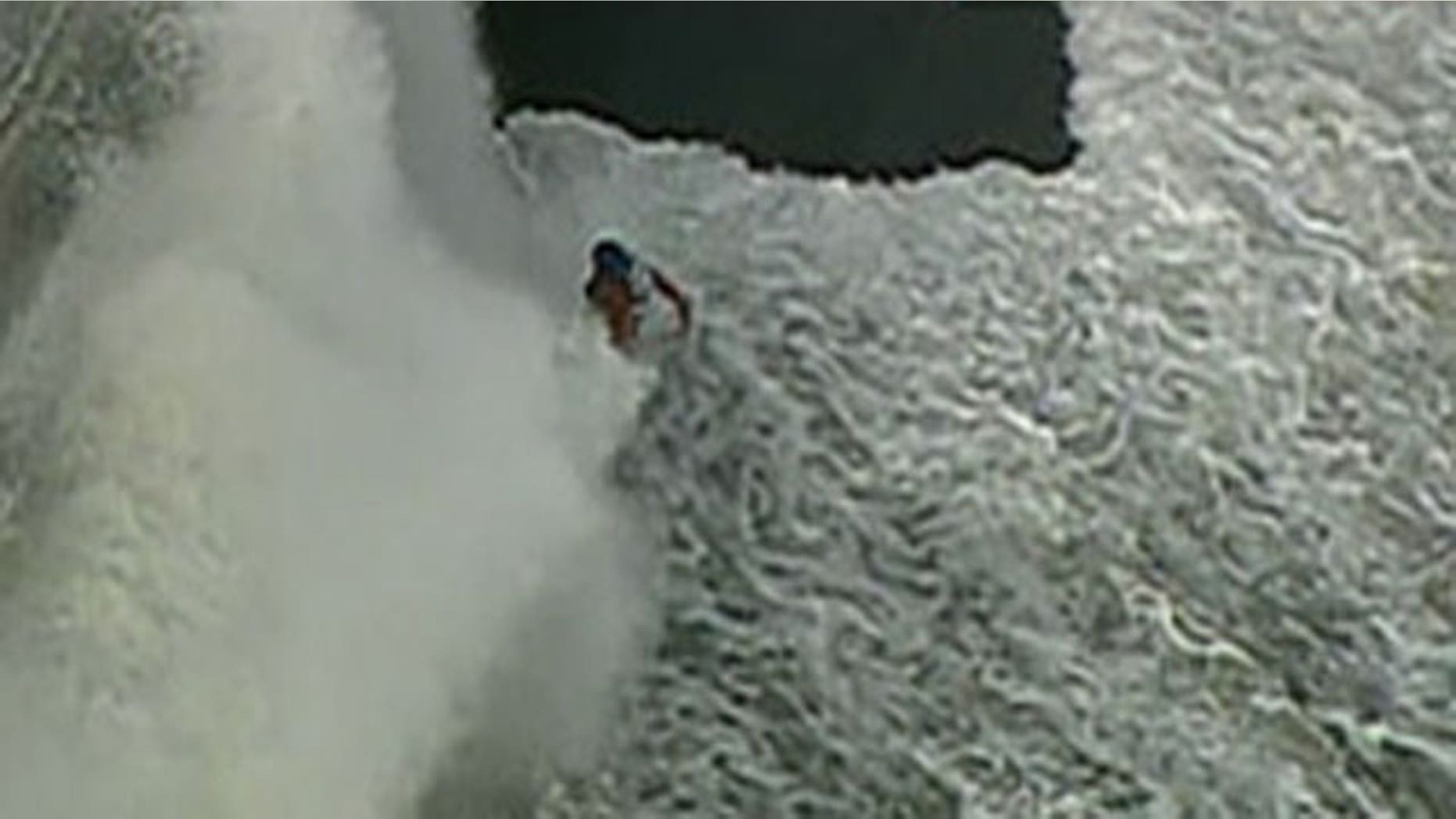 The National Weather Service is warning of the possibility of flooding in Chicago on Wednesday as high winds create waves in Lake Michigan that could build up to 22 feet, MyFoxChicago reports.
Large and "battering" waves will result in flooding of areas near the lake and more susceptible parts surrounding the area.
A gale warning is in effect and expected to last through 3 p.m. Wednesday, according to the weather service. Forecasters predict the strongest winds will come from the northeast and clock in at nearly 52 mph.
Officials were putting up barricades along the lakeshore running and biking paths to prevent a situation from happening again like it did in September, when several bikers and runners were wiped out by waves and winds, MyFoxChicago reports.
High Waves Might Flood Chicago's Lake Shore Drive : MyFoxCHICAGO.com
A lakeshore flood warning will be in effect from 3 p.m. Wednesday until 4 p.m. Thursday. That's when waves will build to 12 to 16 feet, and later build to 17 to 22 feet, the National Weather Service said. Waves will gradually subside to less than 15 feet by late Thursday afternoon.
Forecasters predict winds could reach 58 mph, with waves building to 25 feet or occasionally 34 feet during the storm warning -- which is issued when winds reach even higher speeds than during a gale warning.
A high wind watch will also be in effect from Wednesday afternoon through Thursday morning near Lake Michigan. Winds will quickly increase Thursday afternoon with strong and potentially damaging winds likely late Wednesday afternoon through Wednesday night.
The winds will reach up to 30 to 40 mph, with gusts up to 60 mph likely, the weather service said, resulting in minor wind damage, downed tree limbs and power lines.
High-rise buildings near the lake will experience even stronger winds just about 100 feet above ground, the weather service said.
Click for more on this story from MyFoxChicago. 
Click for the National Weather Service forecast. 
If you capture severe weather happening in your area, send us your photos and videos (but stay safe as you do your reporting.)