Flight disturbance: American Airlines passenger detained after trying to enter cockpit on flight to Hawaii, officials say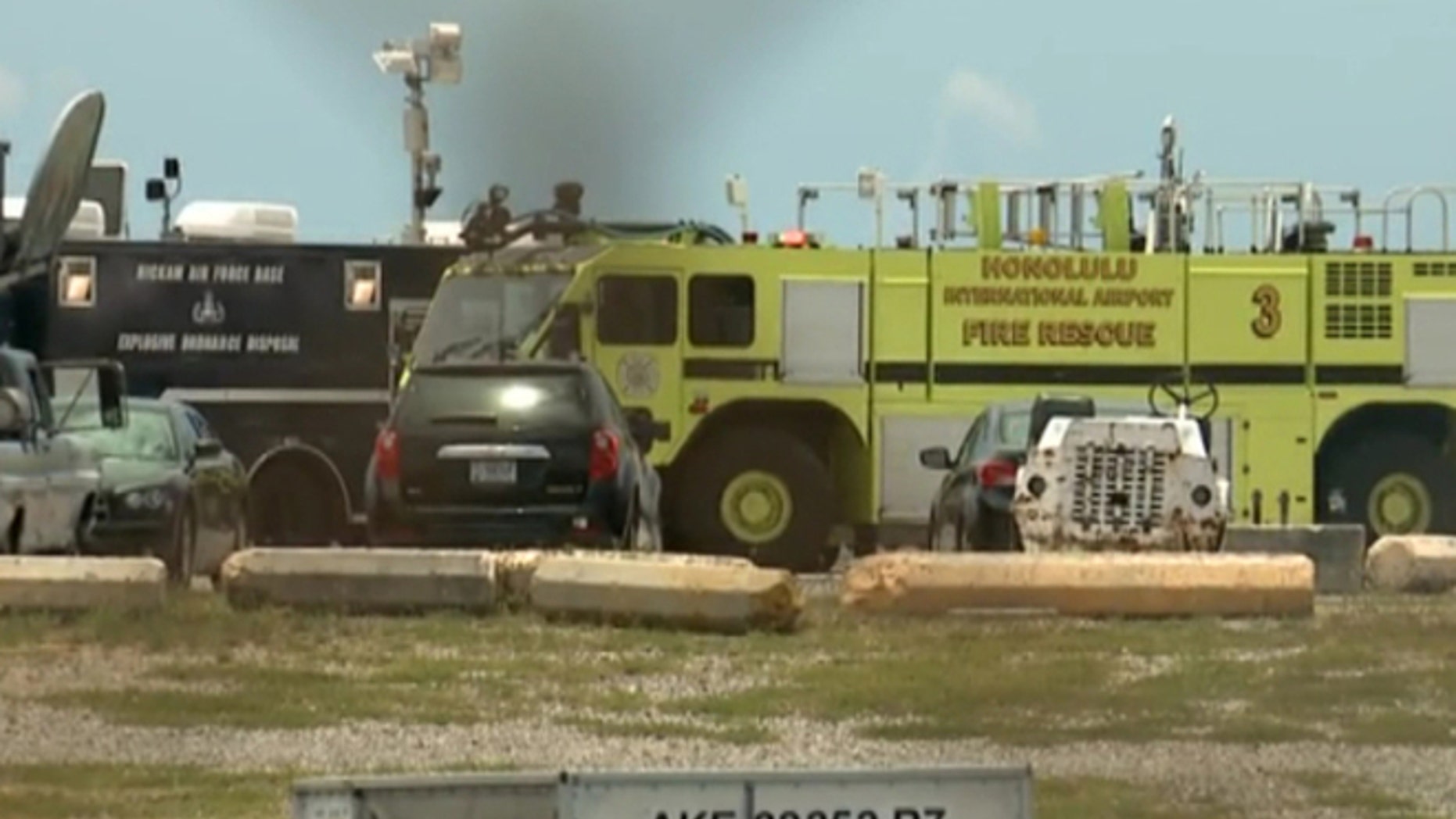 An American Airlines passenger was detained in Honololu on Friday after he tried to get into the cockpit during the flight but was subdued by a crew member and another passenger,  officials said.
American Airlines Flight 31, an Airbus A321 from Los Angeles to Honolulu, landed safety at 11:35 a.m., escorted by Hawaii Air National Guard scrambled fighter planes.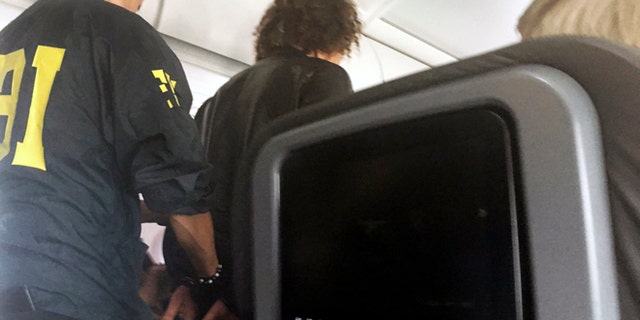 The man, later identified as Anil Uskanil, 25, of Turkey, was duct-taped to his seat until the plane landed in Honolulu and federal agents boarded the plane and arrested him, passenger Lee Lorenzen said.
A law enforcement official told The Associated Press the man is like to face federal charges after he "tried to breach the cockpit door" on American Airlines Flight 31.
The Los Angeles Airport Police Division confirms Uskanil was previously detained early Friday morning at LAX.
In a statement, police said:
"This morning at approximately 2:45 a.m., officers with the Los Angeles International Airport Police Division responded to a radio call of a passenger going through a door from the Terminal 5 concourse that led out onto the airfield ramp.  The man, 25 year old Anil Uskanil, was immediately spotted by a contractor and detained.  Uskanil was a ticketed passenger on an American Airlines flight, and had gone through TSA screening.  Airport Police investigated and determined Uskanil had been drinking but did not meet the criteria for drunk in public. A Police K-9 searched and cleared the area. Uskanil was arrested for misdemeanor trespassing, cited, given a pending court date and released from custody."
John Foley told KHON2 his sister, Emily, was on board.
"She was about four seats in front of the guy," Foley said. "She said she was pretty scared that she was on the plane with someone who was a possible threat, but she's just glad they were able to get him off quick."
The official spoke on condition of anonymity because they weren't authorized to discuss an ongoing investigation.
There were 181 passengers and six crew members aboard the plane, American Airlines spokeswoman Katie Cody said.
U.S. Department of Homeland Security Secretary John Kelly was briefed on the incident, according to a statement from the department. There are no other reports of disruptions, but the department said it is monitoring all flights Friday out of caution.
The Associated Press contributed to this report.