Five hurt in explosion at Washington state aerospace plant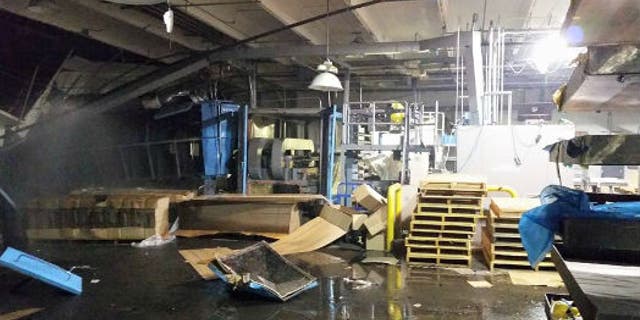 NEWYou can now listen to Fox News articles!
Authorities in northeast Washington state say that five people were injured in an explosion at an aerospace plant late Tuesday.
The explosion occurred at the Zodiac Aerospace plant in Newport, near the Idaho border shortly before 9 p.m. local time. KHQ-TV reported that two of the five victims had been airlifted to a hospital in Spokane. Their conditions were not immediately known.
Volunteer firefighter Christopher Demlow told the station that the blast shook his home, located three blocks from the plant.
"It shook every window in the house," he said in an on-air interview. "We saw a big plume of smoke coming up from the factory area."
He then went to the plant and said there was damage inside a building but no fire. Other residents reported feeling the explosion up to a mile away from the plant
The station also reported that a nearby apartment complex and a fast food restaurant had been evacuated and a hazmat team had been called to the scene. The cause of the explosion was not immediately known.
Zodiac Aerospace reportedly makes aircraft interiors at the Newport facility. A call to the plant rang unanswered late Tuesday night.
The Associated Press contributed to this report.