Five feared dead after Colorado plane crash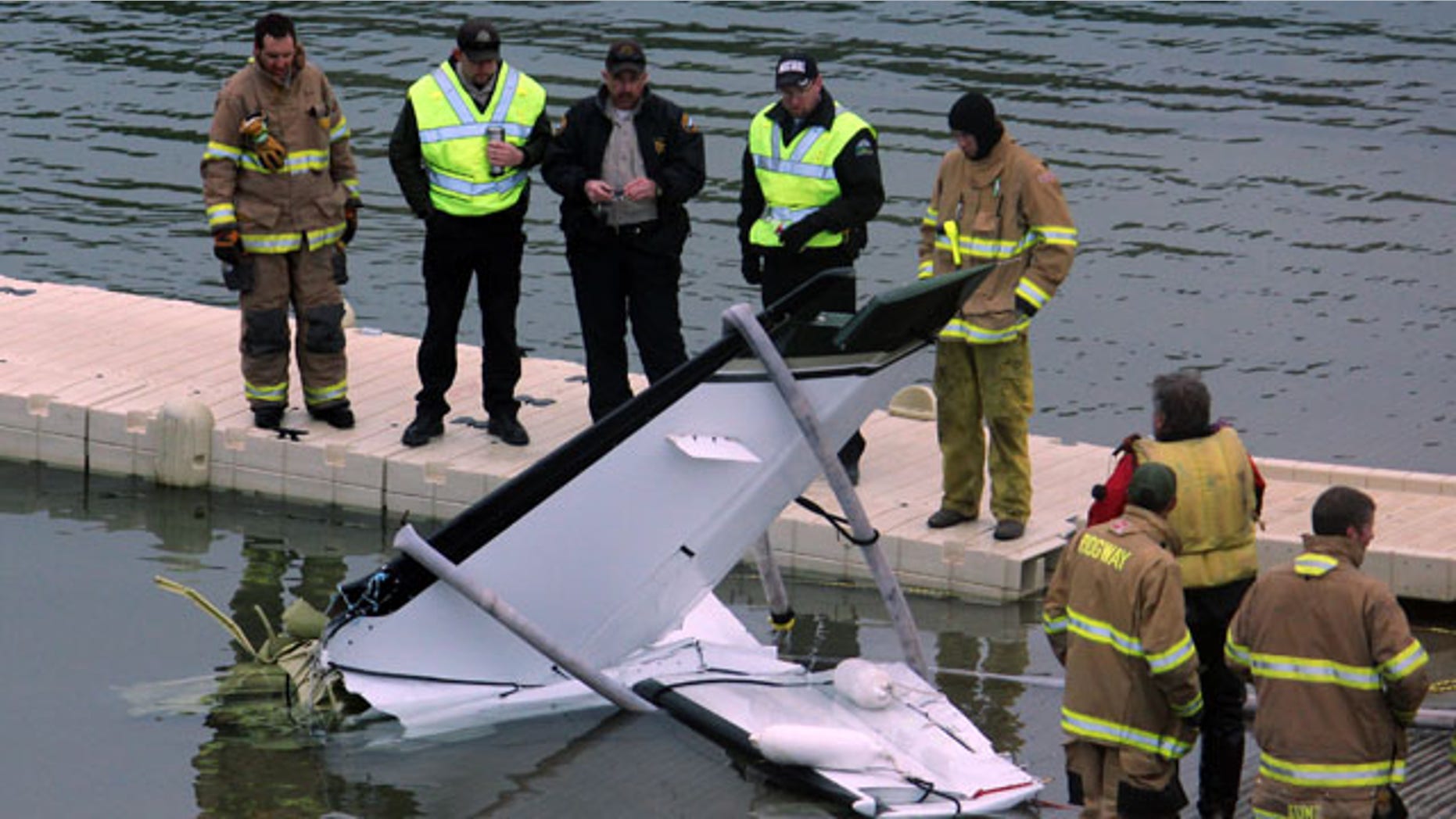 MONTROSE, Colo. – Authorities on Sunday had yet to recover the bodies of five people feared dead after their small plane crashed into a southwestern Colorado reservoir a day earlier.
Sonar images showed the fuselage appeared to be intact and the wings still attached, Ouray County spokeswoman Marti Whitmore said.
Authorities worked to get additional crews and equipment quickly in place to aid the recovery work that continued through Sunday and will resume Monday, Whitmore said.
The identities of those aboard weren't immediately released.
The single-engine Socata TBM700 was heading from Bartlesville, Okla., to Montrose, about 180 miles southwest of Denver, when it went down around 2 p.m. Saturday, Whitmore said. It crashed into Ridgway Reservoir, about 25 miles south of Montrose.
The flight took off from Gadsden, Ala., before stopping in Oklahoma, Federal Aviation Administration spokesman Ian Gregor said. The cause of the crash isn't yet known.
On Sunday, dive teams from Denver and Gunnison marked the location of the wreckage as efforts focused on finding the victims and the main body of the aircraft, Whitmore said.
"It's in deep water and it's in cold water, and we don't have the right resources in the county" to recover the plane, she said.
The spokeswoman said earlier Sunday that the aircraft was about 90 feet from shore in 60 to 90 feet of water in the reservoir in Ridgway State Park, which will remain closed through Monday.
Eyewitness statements were turned over to the FAA and the National Transportation Safety Board for their investigations.
The plane is registered to an Alabama corporation. Messages left for the company weren't immediately returned.
The crash occurred several weeks after three people died when a plane crashed after taking off from the Telluride airport, less than 50 miles miles south.