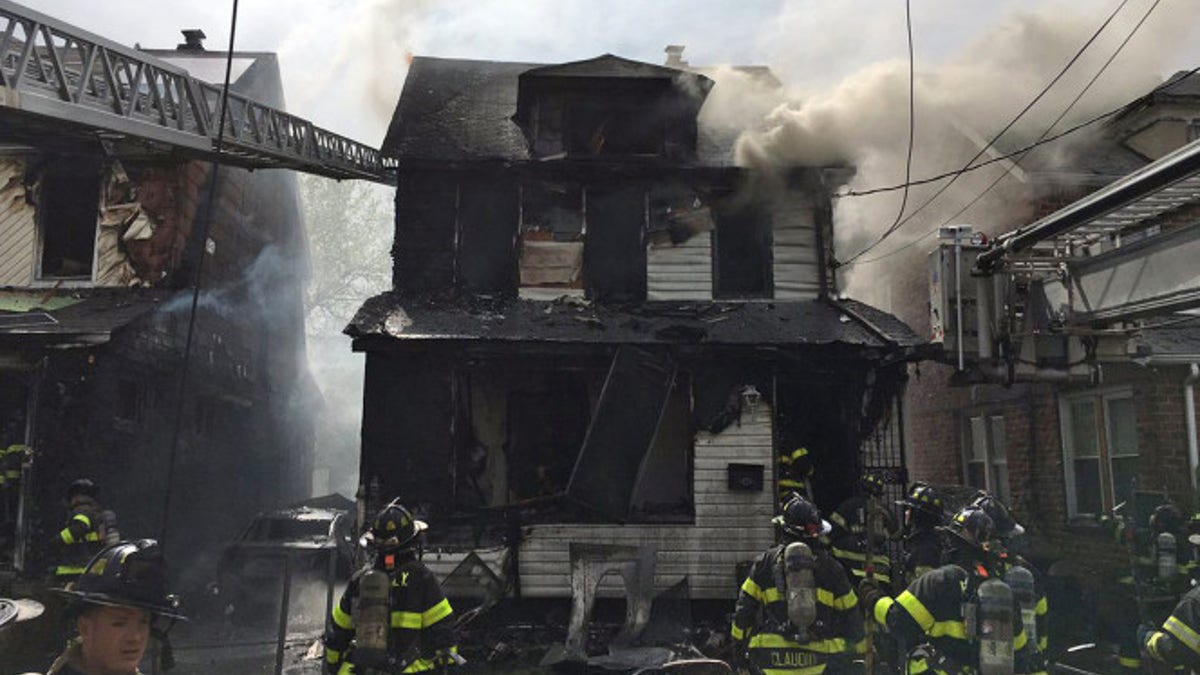 Five people — including three children — were killed Sunday after a fast-moving fire tore through a home in the New York City borough of Queens.
The fire broke out Sunday afternoon shortly after 2:30 p.m., on a street full of single-family homes in the middle class neighborhood of Queens Village. Television news footage showed flames chewing through the roof of the two-story home and roaring in upstairs rooms of the house as smoke poured from it. The neighborhood is near Belmont Park, which hosts the Belmont Stakes, the final leg in horse racing's Triple Crown.

"This is a devastation of a family," Mayor Bill de Blasio said, speaking at the scene of the three-alarm fire. He said it was "a fire that moved very, very quickly, and the loss was horrendous."

"There's a lot we need to know about what happened here," the Democrat added.

Fire Commissioner Daniel Nigro said witnesses saw someone tumble from a two-story window as smoke billowed. The person, a roughly 46-year-old man, fell onto a porch roof and then a lawn and survived, he said.

Firefighters struggled to reach some of the victims who were as high up as the attic, a "super-human" task for firefighters to reach people in a home engulfed by such a massive fire, Nigro said. He said the wood-frame home burned rapidly.

First-responders carried a limp child from the wreckage.

"It was the worst thing I've ever seen in my life," neighbor Foster McPhee, 67, told the New York Post. "The guy who was carrying the baby out, you could just see the stress on his face. I'm just emotional about it because I'm a grandfather and I have kids, too."
Lloyd Taylor, who lived in the home's basement, told the Post that he fled the building after smelling smoke, but tried to go back in when he realized there were still people inside.
"I just heard a commotion. And it wasn't a regular commotion, it was kids in pain," Taylor said. "All I could think about was the kids. But there was no way for anybody to get back in there."
Nigro said the victims ranged in age from 2 to 21, plus one adult who was somewhat older.

There was no immediate theory on what started the blaze, but Nigro said there appeared to be no explosion, even though witnesses reported hearing loud booms.
Firefighters tried to save the family even as the rescuers mourned one of their own, firefighter William Tolley, who died Thursday after falling five stories while battling a blaze in Queens.

The fire was the deadliest in the nation's biggest city since March 2015, when a house fire in Brooklyn killed seven children, all siblings. That fire was touched off by a hot plate.
The Associated Press contributed to this report.