Fishermen rescue dog spotted treading water off coast of Florida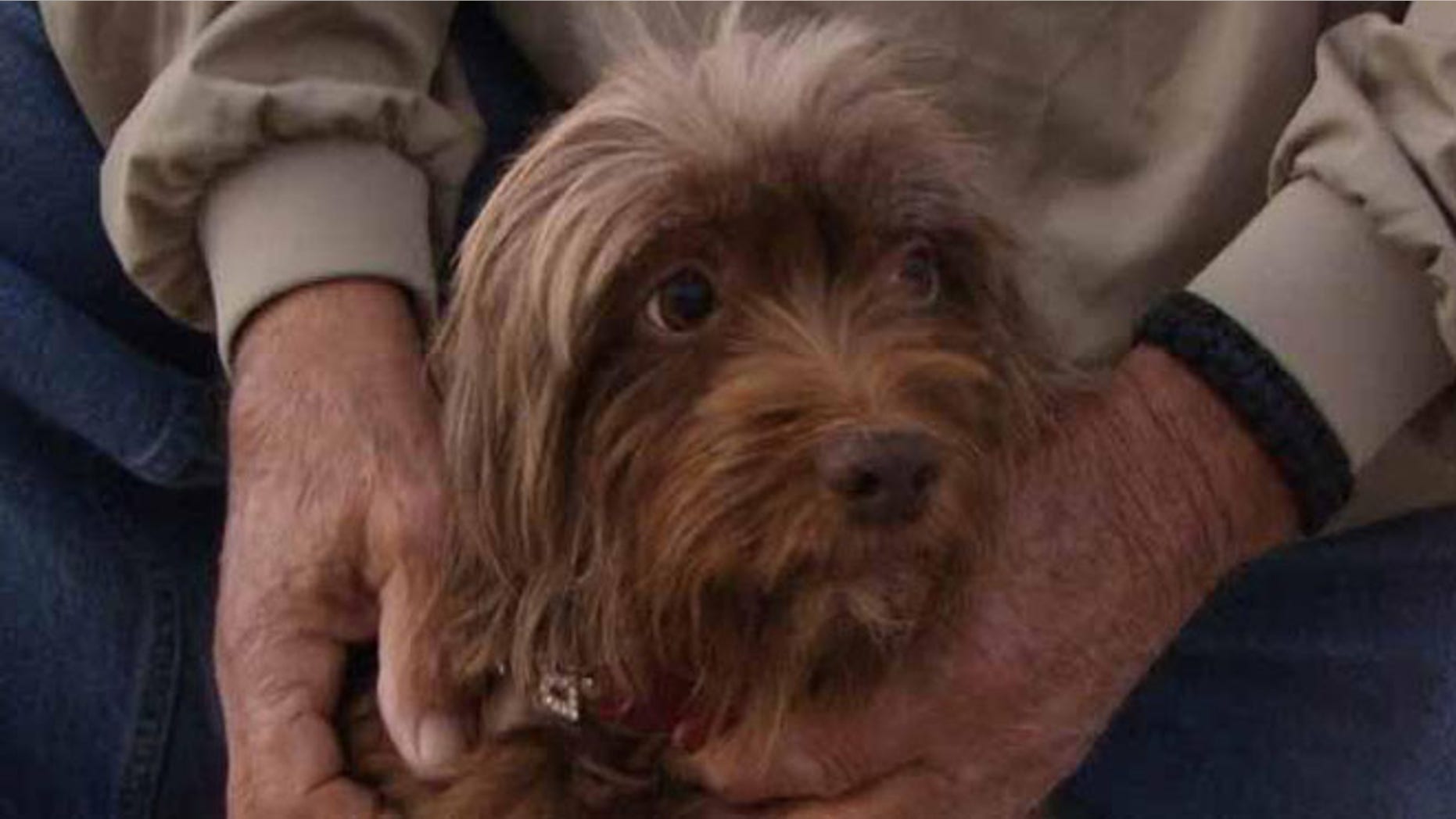 Eagle-eyed fishermen in Florida have rescued a dog after it was spotted treading water about a mile offshore.
The little brown dog, which has the name "Baby" on its collar, was found Thursday morning in the waves near Tampa, according to Fox 13 News.
"On the horizon they could see just her nose sticking out of the water," said Anthony Basile, a local resident who took the dog in from the fishermen when they returned to St. Petersburg's Demen's Landing. "I put towels on her. Warm towels on her, put the heat on in the boat. She shook for ten hours straight."
A 305 area code on Baby's pink collar reaches a number that is disconnected, her rescuers said. Basile is searching for her real owner and said he will find a good home for her if he can't.
The dog now trusts him and won't let Basile out of her sight, Fox 13 reports.