First NYPD Officer Pleads Not Guilty for Allegedly Helping Friends Avoid Paying Tickets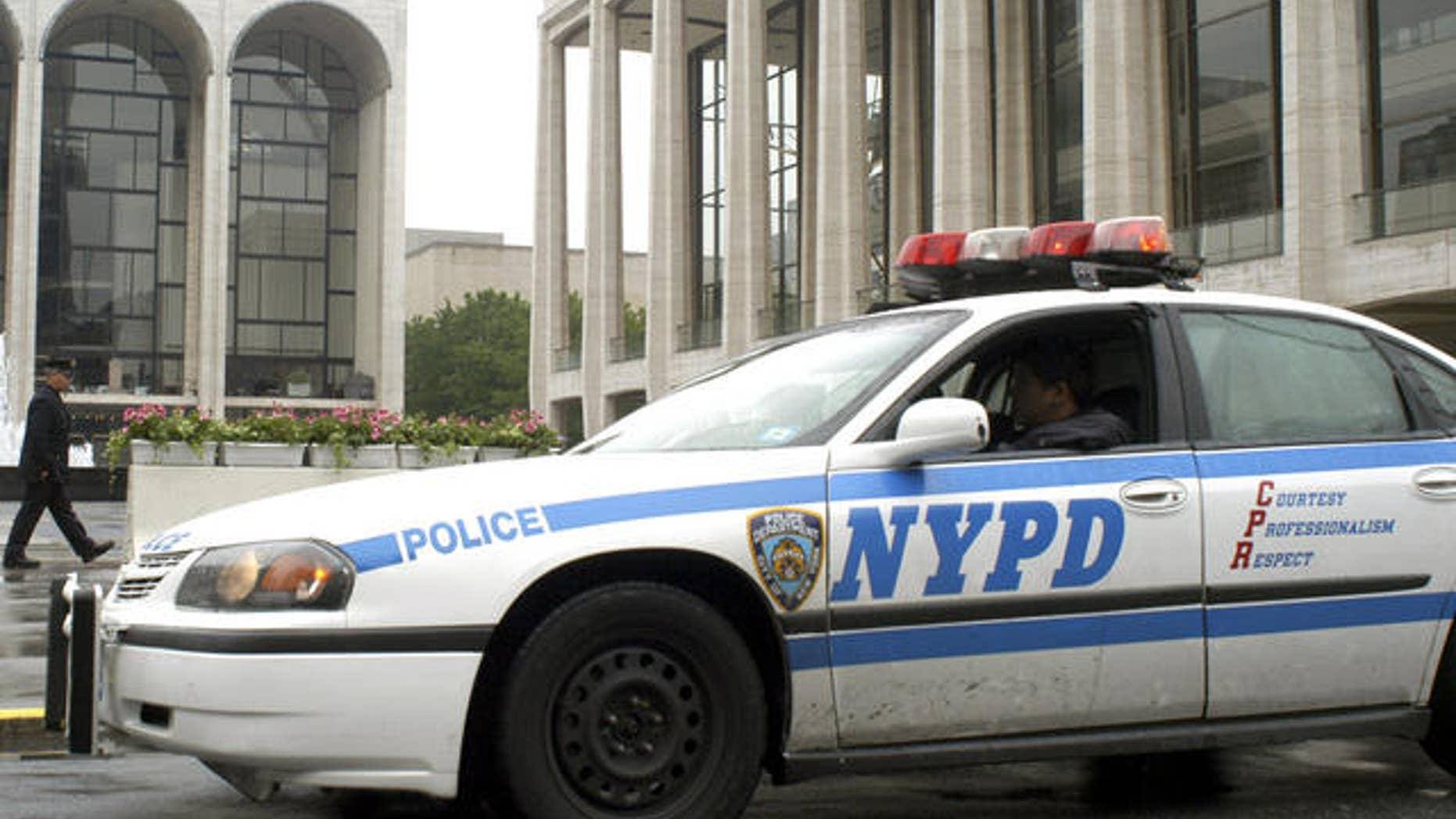 NEW YORK – What began nearly three years ago as a low-profile wiretap investigation of a police officer has resulted in criminal charges against 16 officers accused of abusing their authority by helping relatives and friends avoid paying traffic tickets.
Friday morning, the first police officer being investigated in the case pleaded not guilty, for possible ties to a drug dealer in a case that has broadened to include corruption and accusations of ticket fixing at the New York Police Department.
Jose Ramos -- arrested with his wife at their home Thursday night -- along with15 other New York City policemen surrendered Friday to face charges in the case, union officials and people familiar with the case said. In total, 16 officers and five others will be arraigned in Bronx state Supreme Court today.
More than 100 raucous cops turned up early Friday at the Bronx District Attorney's Office, screaming their support for their fellow officers.
The case doesn't appear to rise to the level of more notorious corruption scandals in the nation's largest police department. But in terms of the number of officers facing criminal or internal administrative charges, the probe represents the largest crackdown on police accused of misconduct in recent memory.
The charges against the police officers, sergeants and one lieutenant -- including delegates with the department's largest and most powerful union, the Patrolmen's Benevolent Association -- are the latest in a spate of corruption allegations against NYPD officers.
As the ticket-fixing investigation unfolded, union officials complained that it unfairly singled out officers for an unofficial practice -- undoing paperwork on traffic citations before they reach court -- that has been tolerated for years.
"This issue could have and should have been addressed differently," PBA President Patrick Lynch has said.
The case evolved from a 2009 internal affairs probe of a Bronx officer suspected of associating with a drug dealer, officials said. While listening to the officer's phone, investigators heard calls from people seeing if he could fix tickets for them, they said.
That led to more wiretaps that produced evidence of additional officers having similar conversations.
An unrelated drunken-driving case in the Bronx provided a window into the secret probe when prosecutors were forced to disclose to the defense that the arresting officer was among those recorded talking about ticket fixing.
According to a transcript of the tape, a union delegate tells an officer, "I'll get this taken care of" by having a ticket issued to a girlfriend of the officer's cousin pulled the next day.
Aside from those officers charged criminally, dozens more could face internal charges. In one disciplinary case already decided earlier this year, a former PBA financial secretary in the Bronx admitted administrative misconduct charges and was docked 40 days of vacation and suspended for five days.
Last fall, the NYPD, which has about 35,000 officers, installed new computer system that tracks tickets and makes it much more difficult to tamper with the paper trail.
Commissioner Raymond Kelly recently formed a new unit within internal affairs to look into ticket fixing. Its officers sit in on traffic court testimony and comb through paperwork to ensure none of the methods is being wrongly employed.
The last serious corruption scandal for the NYPD was the so-called Dirty 30 case from the early 1990s. More than 33 officers from Harlem's 30th Precinct were implicated in the probe, with most pleading guilty to charges including stealing cash from drug dealers, taking bribes, beating suspects and lying under oath to cover their tracks.
The New York Post and the Associated Press contributed to this report.