First female infantry recruit is a Louisiana police officer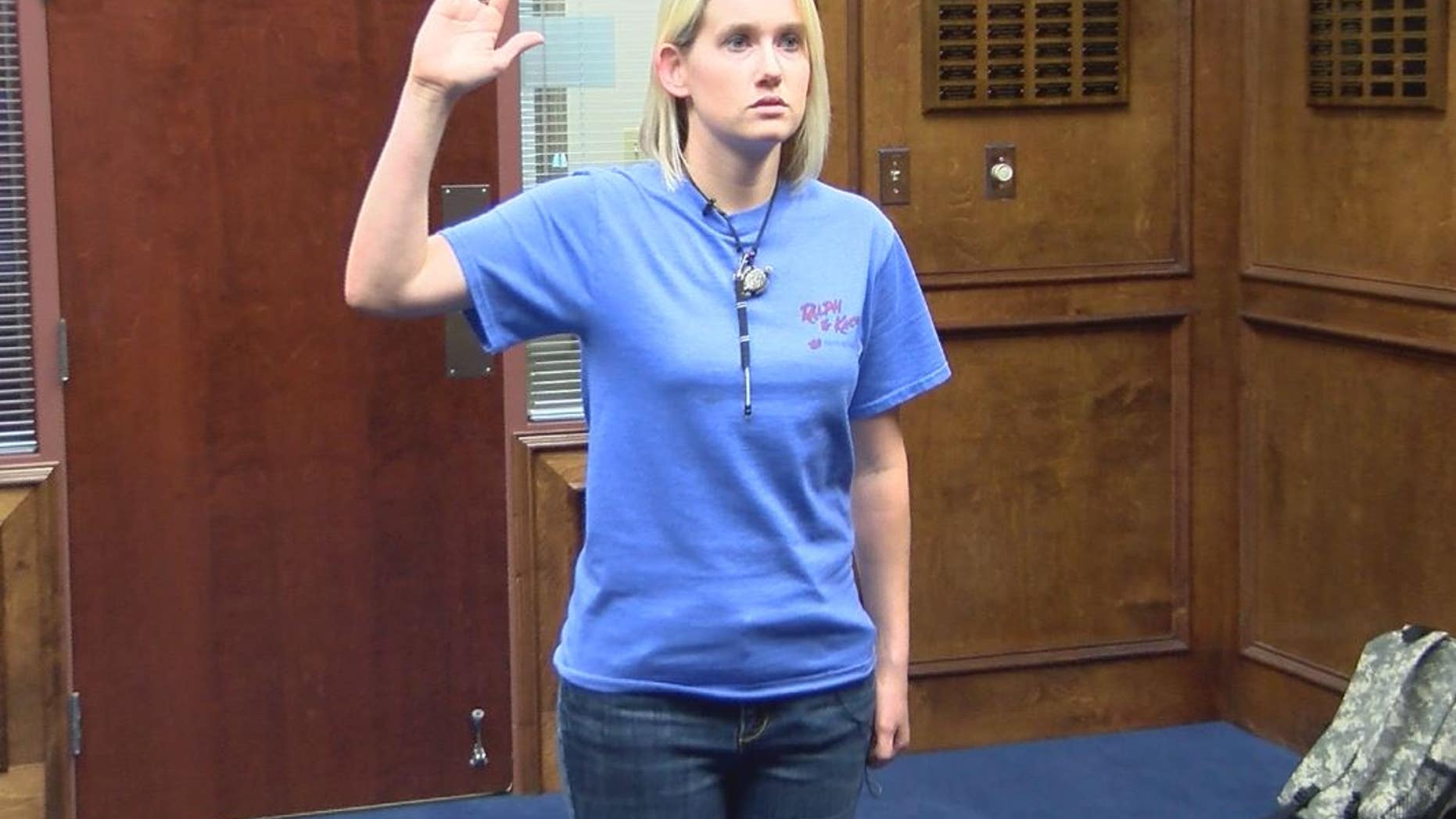 Tammy Barnett said she figures her new job will be a lot like her old one.
With one notable exception: She'll be the first female to do it.
The 25-year-old Louisiana police officer is set to report to basic training as the Army's first female infantry recruit, The Army Times reported.
Barnett will serve in one of the military occupational specialties opened to women on April 1. She made her initial visit to recruiters in November, took her oath on Thursday and will report to Fort Benning, Georgia for basic training in June 2017.
She initially planned to enter the military police, "but infantry is similar," she told The Army Times. "And they are more on the front lines, like law enforcement here, and I said, 'that's what I want to do.'"
Barnett said she planned to celebrate her oath by going fishing with her family.
"I hope that I give them the courage, because I'm a small female," she told KSLA. "If I can do it, they can do it, too. This could give them the courage to step out of their comfort zone."
The long delay until she begins basic training is so For Benning can "properly prepare for new trainees by having trained female officer and [noncommissioned officers] in position," Army Recruiting Battalion Baton Rouge public affairs chief Roger Hamilton told The Army Times in an email.
"I have served the front lines in my hometown," Barnett said in a statement, "and now I am going to serve the front lines for my country."