Firefighters catch suspect accused of trying to strangle woman under Utah overpass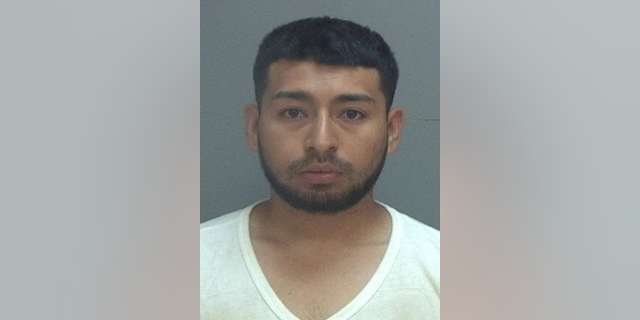 NEWYou can now listen to Fox News articles!
It was a case of being at the right place at the right time for a fire crew who helped to save a woman being strangled in an underpass along Interstate 80 in Utah Friday night.

"I would say it's pretty heroic even though we don't like to use those terms, these guys stepped in when they didn't have to, and made a massive impact on someone's life," said Eric Holmes, spokesman for Unified Fire Authority.
The Unified Fire crew just happened to be driving underneath the 1-80 eastbound overpass, returning from a grass fire, when they saw a car sitting in the middle of the tunnel. A man was outside the vehicle, assaulting a woman with a rope.
"Fire authorities saw the female with the rope wrapped around her neck and he was in the process of trying to hoist her up and strangle her," said Sgt. Randy Riches, of the Utah Department of Public Safety.
When the suspect, 22-year-old Juan Echevesta, saw the firefighters he tried to force the woman into the passenger seat. The four firefighters knew they didn't have time to call police.
"They felt if they were to allow the vehicle to travel down the road with her in it that her life would come to an end very shortly," Riches said.
So the first responders did what they do best, they responded.
"Firefighters were in fear that her life was in danger so they quickly rushed the car and restrained the male driver," Riches said.
Echevesta is facing charges of attempted murder and aggravated kidnapping. The Department of Public Safety said that the victim and suspect know each other but they wouldn't go into detail regarding the nature of that relationship.