Firefighters battle to contain wildfires sweeping through California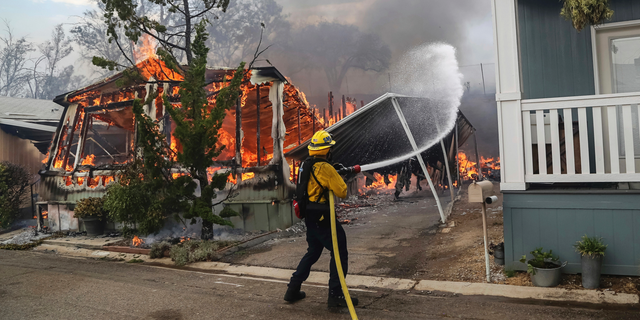 Firefighters in California battled Saturday to contain wildfires that have torched hundreds of homes and forced evacuations amid a record-setting heat wave.
The latest destructive fire burned at least 20 homes and threatened hundreds more in the hills above Goleta in Santa Barbara County.
Mandatory evacuations were ordered for about 3,000 people as the fire edged into residential areas.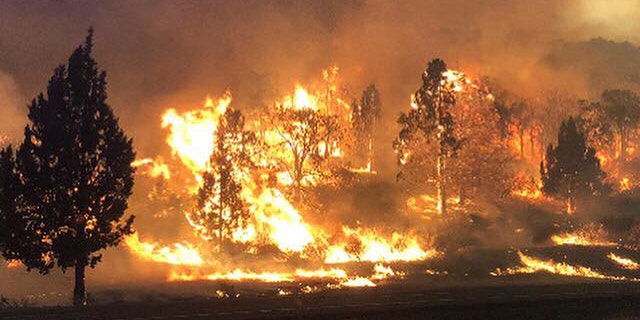 The blaze, fueled by gusty winds, started with a house fire.
Several other wildfires are burning in Southern California.
In the foothills not far from San Diego, hundreds of residents fled the West Willows community near Alpine, The Los Angeles Times reported. Some of those who fled said they didn't know whether their homes were still standing
East of Los Angeles in the San Bernardino National Forest, authorities ordered the evacuation of the community of Forest Falls, which has about 700 homes, as a quick-moving wildfire swelled to 1,000 acres.
In San Diego County, several fires erupted including one that burned at least five homes and perhaps many more in Alpine, in foothills not far from San Diego. Gov. Jerry Brown declared a state of emergency for the county.
At a Red Cross shelter, Ben Stanfill told the San Diego Union-Tribune that he and other relatives helped evacuate his mother's house, even though it wasn't in a mandatory evacuation area.
"We just grabbed everything you can't replace or re-buy," Stanfill said. "My grandma's photographs, the cat, my sister's Mickey Mouse teddy bear she's had since she was little."
The fire was only 5 percent contained Friday night, but crews had virtually stopped its growth and were focusing on knocking down hotspots that continue to threatened houses and mobile homes, state fire officials said.
Another fire on the Camp Pendleton Marine base prompted the evacuation of 750 homes.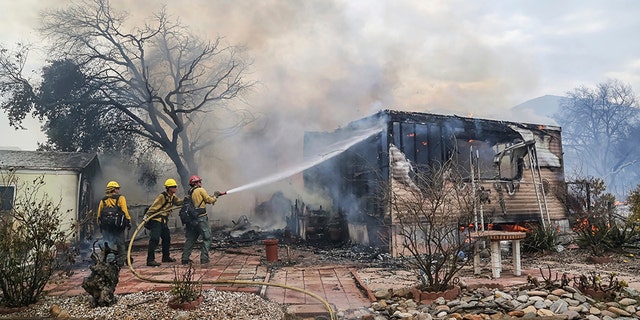 The fires burned as temperatures in some places in California hit triple-digits.
Downtown Los Angeles set a record for July 6 when temperatures reached 95 degrees in the morning and then climbed to 106 degrees shortly before 3 p.m., Reuters reported.
Authorities said that crews fighting a fast-moving Northern California wildfire on Friday discovered the charred remains of a person apparently caught in the flames, Reuters reported.
"We don't even have an address because of the devastation around the area," Siskiyou County sheriff's Lt. Jeremiah LaRue told the San Francisco Chronicle.
He said authorites aren't expecting to find any more bodies.
"We're actually pretty hopeful everyone got out," LaRue said. "We've been talking to people who evacuated, and no one's missing right now, so that's good."
The Associated Press contributed to this report.