Firefighter who lost home in Camp Fire gets donated refurbished bus from strangers
A firefighter in Northern California who lost her home in the explosive flames of the Camp Fire finally has a place of her own again, thanks to the help of a stranger who has a goal to help hundreds of others.
Lete Sanchez and her fiancée, Nicole Jaquez, have been couch surfing and sleeping in their car ever since Sanchez' home in Paradise was destroyed last month.
"I think because I've been a firefighter for so long, I didn't think it would happen to me," Sanchez told FOX40.
Sanchez has been fighting wildfires for more than 10 years, and her story inspired a group of strangers to donate a refurbished 1958 Greyhound bus for the couple to live in.
"It's so nice to be a stranger being able to help them. I think everybody wants to help, they just don't know how to," Woody Faircloth of Denver told FOX40.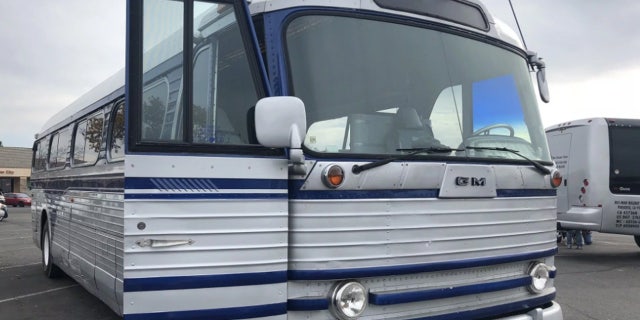 Faircloth has been working with others to help give people displaced by the blaze a mobile home or trailer. It started after he bought an RV after the blaze broke out, and took his daughter on a road trip to donate it to a fire victim.
DOG WAITS FOR OWNERS TO RETURN TO CALIFORNIA PROPERTY DESTROYED BY WILDFIRE
He's since started a nonprofit with the goal to match Camp Fire victims with donated mobile homes. A GoFundMe campaign to boost his efforts has raised over $22,000 and matched 29 families with purchased or donated RV's.
"We have so much more to do as we have over 250 families on our waiting list," he said in a recent post.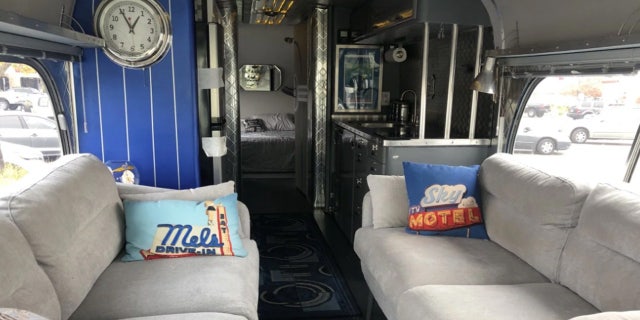 For the soon-to-be-married couple, the decked-out bus showed the kindness of strangers who step up in a tragedy.
"People have the capacity to be amazing," Sanchez told FOX40. "I just never really knew it until now."