'Fire tornado' reached 143 mph as it caused path of destruction in scorched California
A fire whirl spawned by the Carr Fire generated wind speeds of up to 143 mph – the equivalent to an EF-3 tornado – causing a wave of destruction.
The National Weather Service and Cal Fire's Serious Accident Review team, announced on Thursday that they were conducting a storm damage survey regarding the whirl which occurred a week ago in Redding, Calif.
The rotating column of fire, induced by intense rising heat and turbulent winds, caused power line towers to collapse, uprooted several trees and removed tree bark.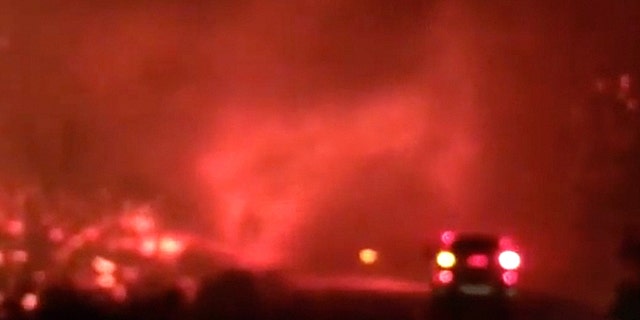 CALIFORNIA FIREFIGHTERS THANKED BY THREE GIRLS ON HORSEBACK
Pictures released by NWS Sacramento showed the scorched area resembling an apocalyptic wasteland.
Neil Lareau, assistant professor of atmospheric sciences at the University of Nevada, Reno, told the Los Angeles Times he estimated that the whirl was around 500 yards in diameter and said the event was rare.
"It was definitely a massive one, and that just speaks to how intense the heating was.
MORE THAN 1,000 HOMES TORCHED IN CALIFORNIA WILDFIRES
"It created such a massive whirl that it looked like a tornado… and it takes an impressive amount of heating and local wind swirling up to create something like that. It was quite a monster."
The fire in the Redding area, 225 miles north of San Francisco, is the largest of 18 wildfires through the state of California, scorching 126,000 acres since July 23, which it was triggered by the "mechanical failure of a vehicle", according to authorities.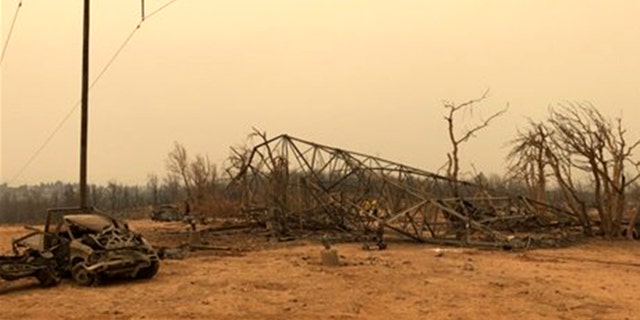 It has killed six people so far, including two firefighters, and destroyed more than 1,000 homes as well as nearly 500 others buildings.
More than 13,000 firefighters are battling the blazes across the state.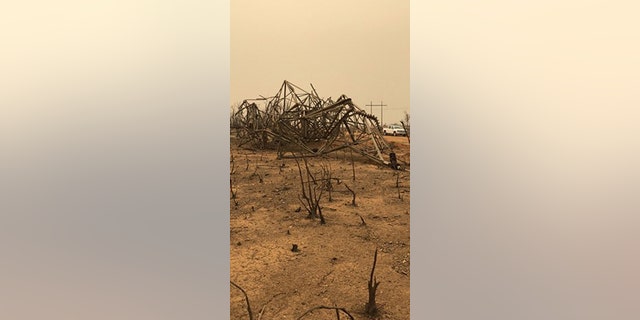 Tens of thousands of people remain under evacuation orders, and it has become the sixth most destructive wildfire in California state history.
The Associated Press contributed to this report