Fire on Wash. State Reservation Burns 20 Homes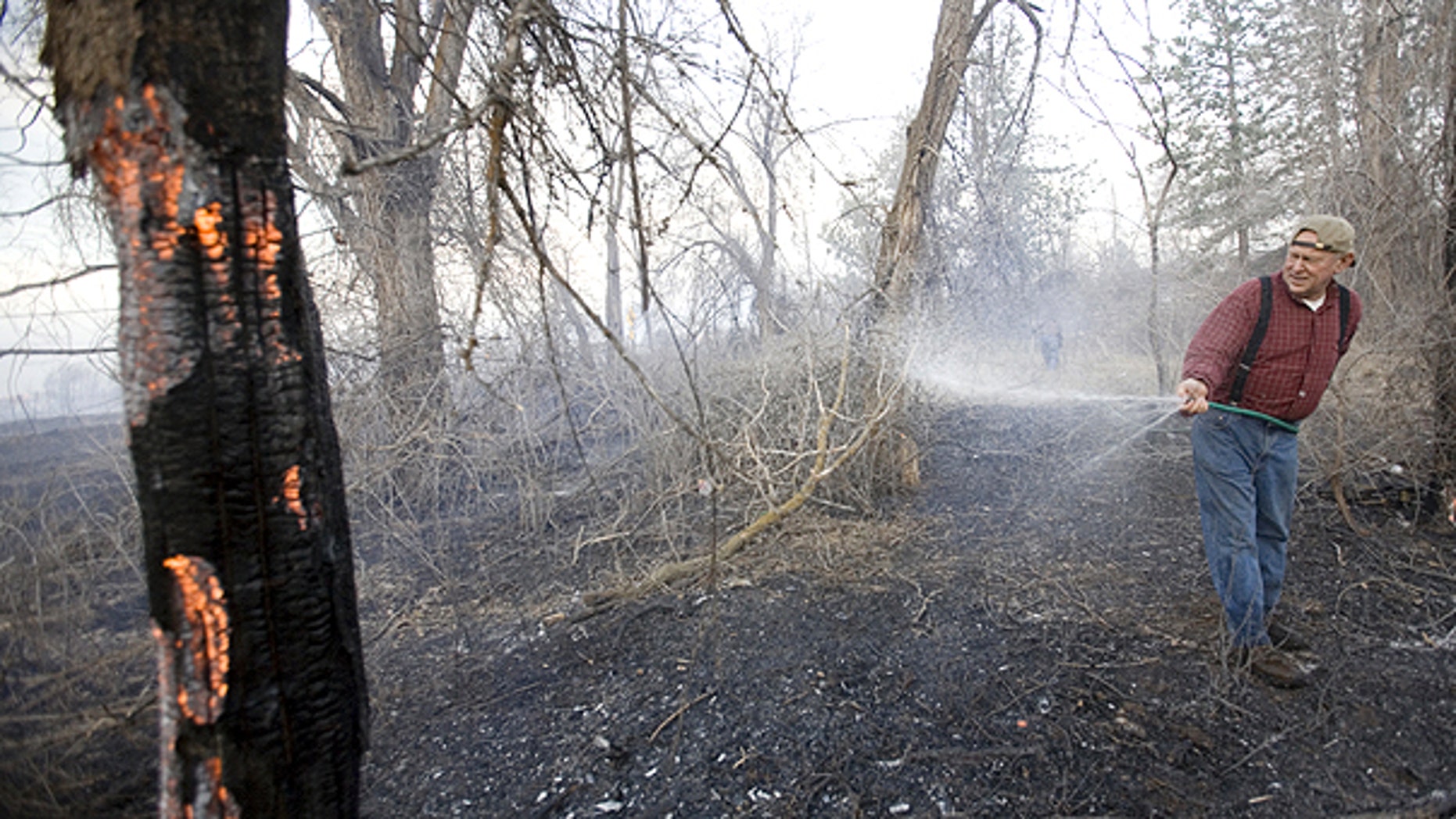 WHITE SWAN, Wash. – WHITE SWAN, Wash. -- Dozens of firefighters battled a blaze fueled by strong winds on the Yakama Indian Reservation Saturday night that consumed 20 homes, officials said.
The fire apparently started in one house and then spread in the unincorporated town of White Swan in south-central central Washington state with the help of 40 mph winds.
No residents were hurt but two firefighters were treated for minor injuries, Sgt. George Town of the Yakima County Sheriff's Office told The Associated Press.
Some residents voluntarily evacuated and took shelter at the town's ceremonial long house and high school.
Rural roads leading to the town, located about 35 miles southwest of Yakima, were blocked off due to the danger posed by the fire, the Yakima County Sheriff's dispatch office said shortly before midnight Saturday.
The Yakima Herald-Republic said officials of the Yakama Indian Nation Tribal Council reported that 20 homes had been consumed by the flames.
Town said about 70 firefighters fought the blaze, which was being fueled by high winds that were expected to keep up through the night.
"We were hoping for relief from Mother Nature but it doesn't look like it right now," said Town, the department's search and rescue coordinator.
The fires spread to trees and power lines, knocking out some electricity.
"There are a lot of spot fires. We have a hazardous, dangerous situation here," Harry Smiskin, chairman of the Yakama Council, told the newspaper.
East Valley Fire Chief George Spencer said firefighters were attempting to keep the flames from reaching the east side of Curtis Street, which bisects White Swan north to south.
By mid-evening, Spencer said authorities were optimistic they would be able to hold that line. He said they had begun to gain the upper hand.
"I think we have enough resources to keep up with it," he said.
One of the homes destroyed was owned by Rodney Martin.
"I got out front and tried to water the front of the house, and it overtook me," the 45-year-old Martin told the paper.