Fight over nighttime display of American flag heads to Va. court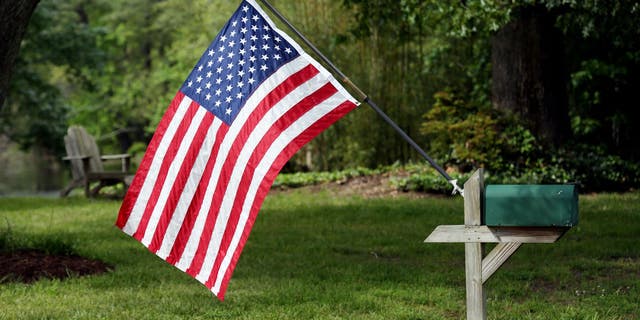 A feud between Virginia Beach neighbors over how to properly display an American flag escalated into a criminal case, with one man due in court Monday on charges including intentional damage to a monument, The Virginian-Pilot reported.
Retired Navy veteran John Parmele Jr., 73, told the newspaper he sent an anonymous note to his neighbor, Michael Anderson, complaining about the appearance of the flag attached to Anderson's mailbox.
"Traditional guidelines call for displaying the flag in public only from sunrise to sunset. However, the flag may be displayed at all times if it's illuminated during darkness," Parmele said. He told the newspaper that he asked Anderson to comply, either by removing the flag at night or by installing a light.
Last month, Anderson arrived home to see that somebody had cut down the flag, court documents showed. He claimed a replacement flag disappeared soon afterwards.
Anderson ultimately pursued criminal charges, and a judge agreed there was probable cause to charge Parmele with intentional damage to a monument, along with petty larceny and trespassing, all misdemeanors. Each charge could carry up to a year in jail.
One neighbor, speaking anonymously to The Virginian-Pilot, said Parmele had a history of calling out people on their cul-de-sac for minor infractions. Parmele said he and Anderson had engaged in "run-ins," but did not elaborate.
Anderson claimed he'd flown a flag at his home every day for 15 years, replacing it annually, according to court papers.
Parmele said he planned to plead not guilty, and that he was genuinely concerned about the street where he's lived for more than four decades. "I try to look out for our property values."
Click for more from The Virginian-Pilot.