Fiancee asks for prayers as search continues for missing Olympic sailor off Miami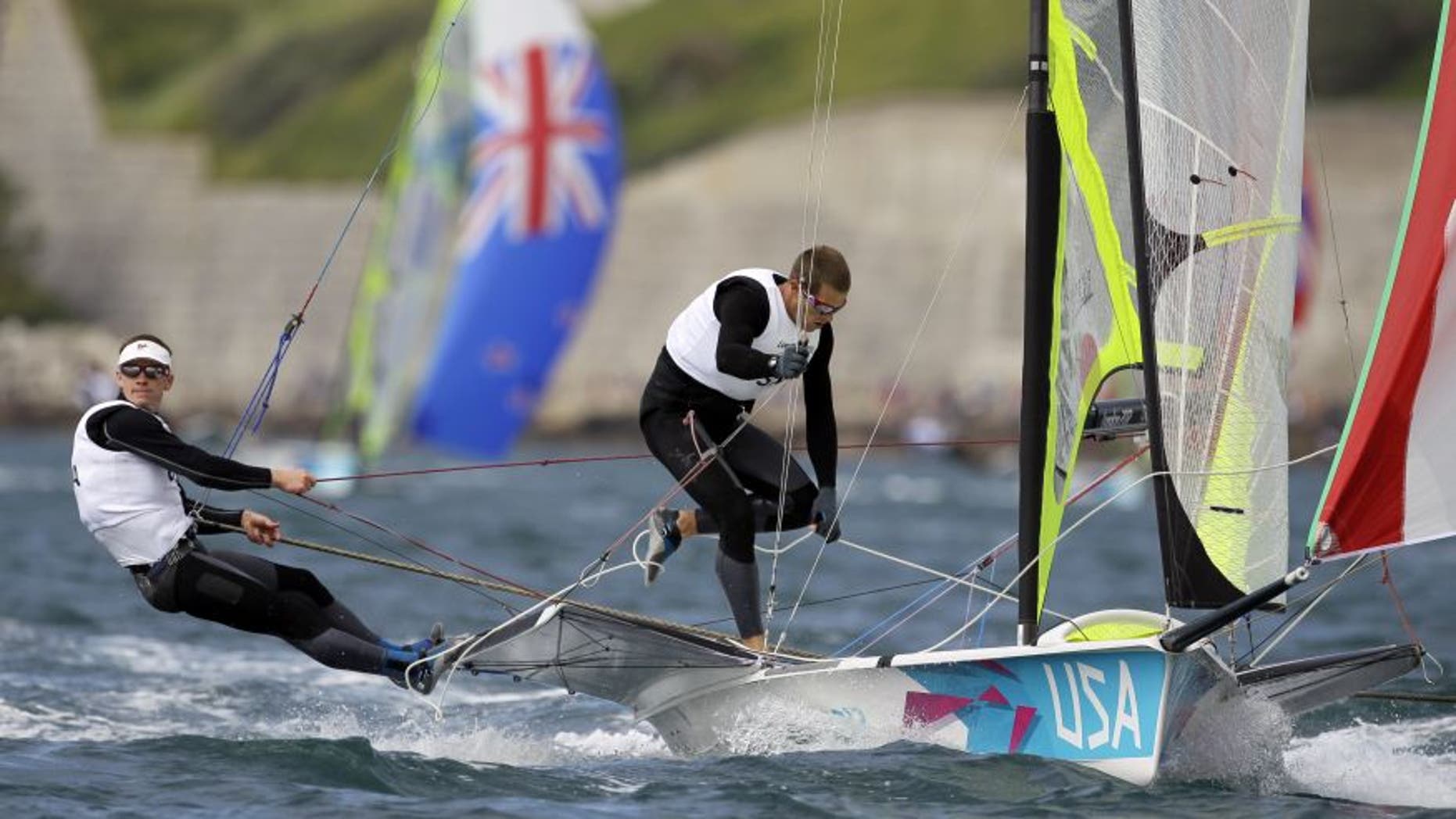 A multi-agency search effort is underway off the coast of Miami Saturday for a sailor who vanished while out on his 15-foot boat and his fiancee has asked friends and family to pray for his well-being.
Trevor Moore, 30, a member of the 2012 U.S. Olympic sailing team and sailing coach, was missing Thursday when authorities located his inflatable power boat tangled in moorings off Dinner Key. Officials in Miami said items belonging to Moore were onboard and the vacant boat.
The Coast Guard issued an Urgent Marine Information Broadcast for boaters to be on the lookout for a possible person in the water and has been narrowing the search to Biscayne Bay outside Miami. The station reported that eleven vessels and two helicopters had been searching 180 square miles.
Libby Patton, who is engaged with the missing sailor, told CBS Miami she did not believe he was wearing a life jacket while he was on the boat.
"I can just tell you that Trevor did very well, has lots of knowledge of the water and can navigate like nobody else. But we need everyone out there who knows the water and I hope they can help search for him and hopefully bring him back today," she told the station. Moore, who is from Naples, was last seen wearing a dark shirt and swim shorts.
Patton also posted a message on Facebook Friday:
"PRAYERS: My fiancé and best friend, Trevor Moore, is missing after a boat ride In coconut grove this afternoon. His boat was found this evening–still in gear– by a small island close to shore. please pray for Trevor."
The Florida Fish and Wildlife Conservation Commission, Miami-Dade Fire-Rescue, Miami-Dade police and the National Park Service are assisting in the search.
"It's calm seas. The wind is light out of the east, pushing everything from the shore. The search is confined to Biscayne Bay," Lt. Commander Gabe Somma told the station.
The Associated Press contributed to this report