FEMA: Puerto Rico focused on disaster response capability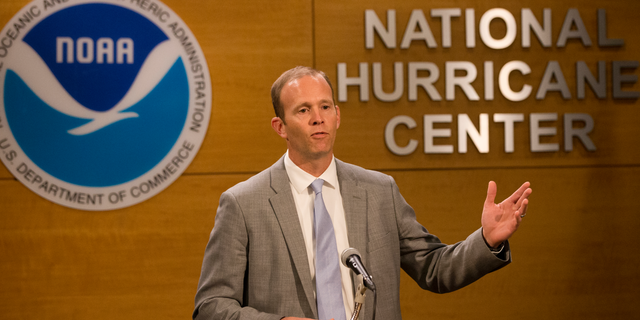 NEWYou can now listen to Fox News articles!
MIAMI – The head of the U.S. government's disaster response agency says Puerto Rico is building emergency management capabilities to help the Caribbean island withstand future disasters.
Brock Long of the Federal Emergency Management Agency spoke Wednesday at the National Hurricane Center in Miami, two days before the Atlantic hurricane season begins. He said FEMA has been bolstering resources in the U.S. territory, hiring roughly 1,600 residents to build local disaster response systems that didn't exist before Hurricane Maria hit the island.
Long said Puerto Rico presented a challenge for FEMA because its government lacked the response capabilities of states such as Florida and Texas.
At the hurricane center, Long met with FEMA employees, forecasters and Homeland Security Secretary Kirstjen Nielsen.
Nielsen said hurricane preparedness begins with individuals and their local communities.