Fellow detainees applauded suspected Chicago cop killer: report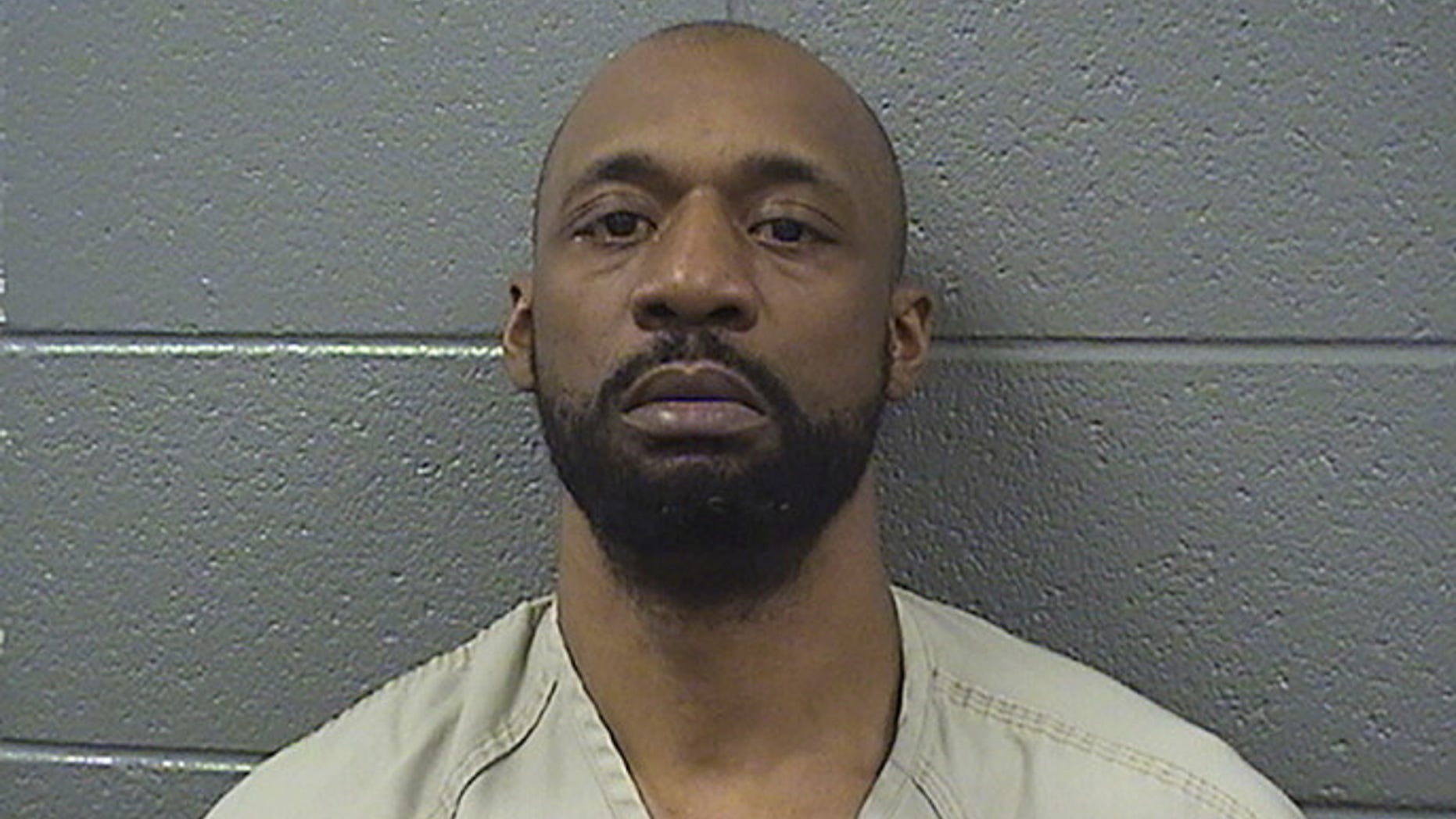 Five detainees in an Illinois jail could face additional time behind bars after they allegedly applauded a suspect accused of killing a Chicago police officer earlier this week, authorities said.
The detainees clapped as suspect Shomari Legghette, 44 -- accused of fatally shooting Chicago police Commander Paul Bauer on Tuesday -- was led past their holding cell Thursday, security video shows.
Legghette was charged with first-degree murder Thursday in the shooting death of Bauer, 53, a 31-year veteran of the city's police force.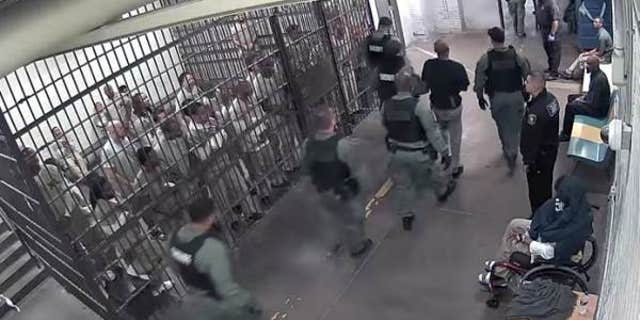 The Cook County Jail is reportedly sending the video footage to prosecutors to use the information if the inmates are convicted, a jail official said.
"The conduct that those detainees engaged in was disgraceful... and speaks to their character," she said. "We feel it should be considered by prosecutors in connection with their sentencing."
But Steve Greenberg, a prominent Chicago defense attorney, said the inmates shouldn't be punished for exercising their right to free speech.
"These inmates ... no matter how vile or disgusting you may think their expression is, they have an absolute right under the First Amendment to express those feelings and it is a violation of their rights as citizens to penalize them or consider that as aggravation," he said.
Meanwhile, thousands of people – friends, family and police officers from across the country – gathered Friday at a funeral home in suburban Chicago for a wake for Bauer ahead of Saturday's planned funeral.
Bauer's wife, 13-year-old daughter, father, and sisters greeted the mourners as they passed the coffin, the Chicago Tribune reported.
Chicago Mayor Rahm Emmanuel and police Superintendent Eddie Johnson led a procession during a ceremonial prayer, followed by staff, officers from Bauer's 18th District and Illinois state troopers, Fox 32 reported.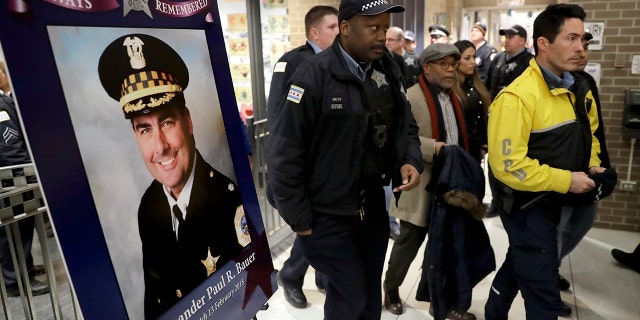 Saturday's funeral is scheduled to begin in Morgan Park and travel across the city. A huge turnout is expected along the route. Everyone in the Chicago area has been encouraged to attend, dress in blue, and hold American, Chicago and Chicago Police Department flags.
The Associated Press contributed to this report.