Feds target instructors teaching how to beat polygraph tests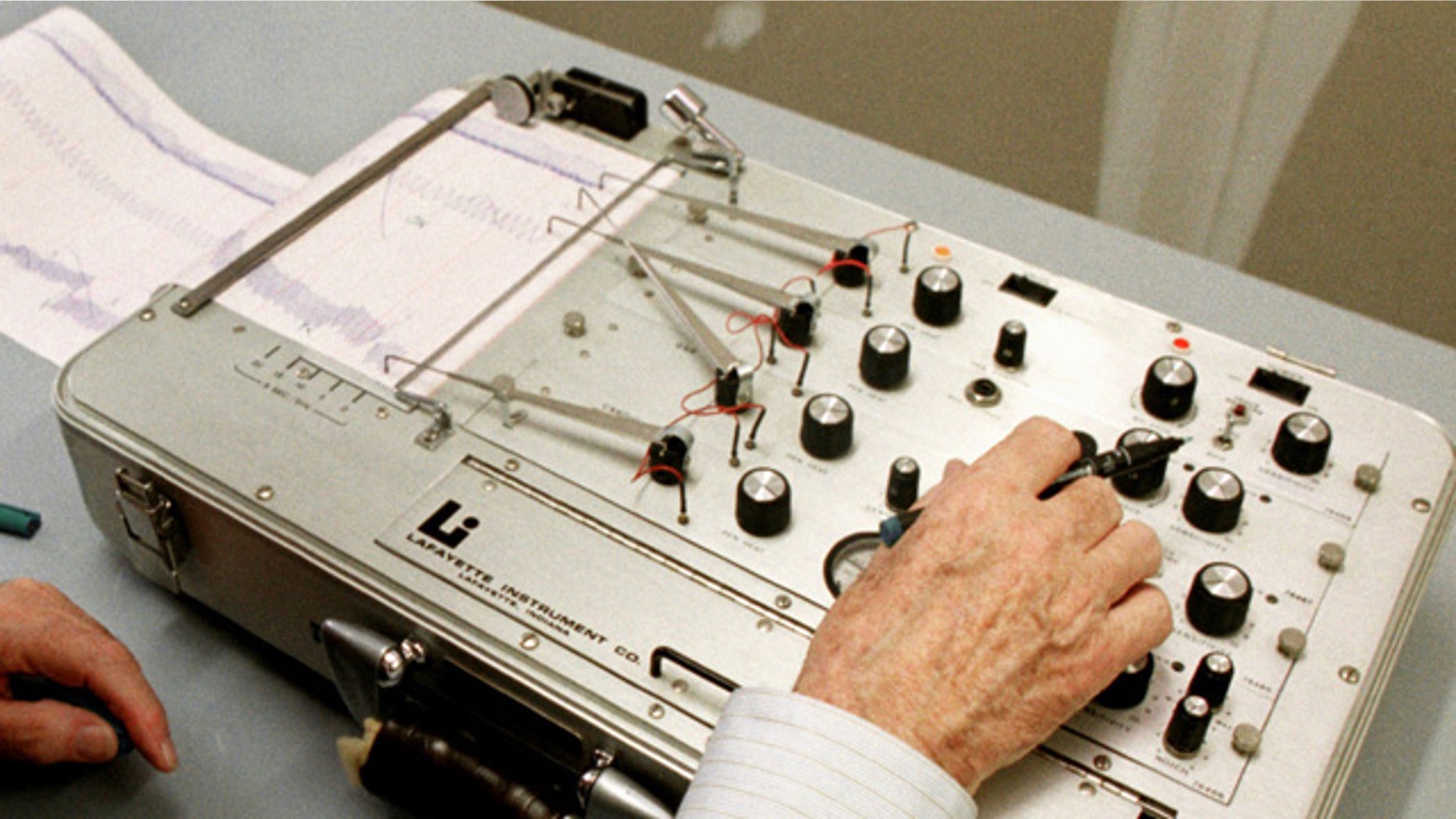 Federal agents are investigating instructors who supposedly help applicants seeking US government jobs fib their way through lie-detector tests.
According to a McClatchy report, the criminal investigation is part of the Obama administration's unprecedented crackdown on security violators and leakers.
The probe, which has not been publicly acknowledged, is aimed at keeping criminals from using techniques that could have them beat the polygraph test. Those techniques include controlled breathing, muscle tensing, tongue biting and mental arithmetic.
Federal authorities, McClatchy reported, have already arrested Doug Williams – a former polygraph tester with the Oklahoma City Police Department who wrote a book on the subject – and Chad Dixon, who was the inspiration for Williams' book.
Dixon and Williams had reportedly agreed to meet with clients for a fee who they thought were connected to drug trafficking or were correction officers who had received sexual favors from an underage girl. But the potential polygraph students were really undercover agents.
Critics say teaching the methods to defeat the polygraph is not a crime.
"If someone stabs a voodoo doll in the heart with a pin and the victim they intended to kill drops dead of a heart attack, are they guilty of murder?" Gene Iredale, an attorney who often represents federal defendants, asked the news service. "What if the person who dropped dead believed in voodoo?"
The Obama administration's Insider Threat Program is intended to deter what the government sees as betrayals by "trusted insiders" such as Edward Snowden, the former National Security Agency contractor who revealed the agency's secret data-collection programs. The program was launched in 2011 after Army Pfc. Bradley Manning sent thousands of classified documents to the WikiLeaks anti-secrecy group.
According to a McClatchy report in June, employees are being urged to report their co-workers for a wide range of "risky" behaviors, personality traits and attitudes as part of the program. McClatchy found that agencies are given wide berth to penalize a range of conduct due to broad definitions of insider threats.
U.S. Customs and Border Protection, which polygraphs about 10,000 applicants a year, has documented more than 200 polygraph confessions of wrongdoing since Congress mandated that the agency's applicants undergo testing more than two years ago, McClatchy reported. Many of the applicants who confessed said they either were directly involved in drug or immigrant smuggling or were closely associated with traffickers.
Ten Customs applicants were accused of trying to use countermeasures to pass their polygraphs. All were denied jobs as part of Customs' crackdown on the methods, dubbed "Operation Lie Busters."
"Others involved in the conspiracy were successful infiltrators in other agencies," Customs said in a memo to McClatchy about the investigation.
Documents in Dixon's case are filed under seal in federal court, and prosecutors didn't comment.
Dixon, 34, declined to offer details on his guilty plea, but he said he'd become an instructor because he couldn't find work as an electrical contractor. During the investigation, his house went into foreclosure.
"My wife and I are terrified," he told McClatchy. "I stumbled into this. I'm a Little League coach in Indiana. I don't have any law enforcement background." Dixon faces a maximum sentence of 25 years in prison.