Pair of FedEx employees stole tech gear worth nearly $50G after bribing manager, security guard, police say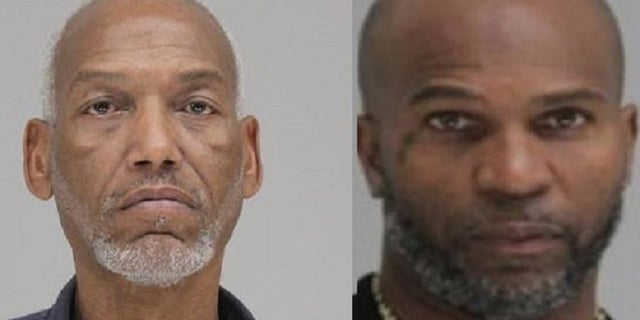 Two FedEx employees are accused of having stolen nearly $50,000 worth of shipped tech devices.
Packages containing more than 90 cellphones and an Apple Watch were taken from a FedEx hub in Hutchins, Texas, police said. The suspects were identified as Wade Hal, 58, and Larry Poole, 47, FOX 4 News of Dallas-Fort Worth reported.
Hal and Poole allegedly paid the hub's manager and a security guard "to turn their face the other way" while they stuffed backpacks with the packages, the report said. But a warehouse manager alerted officers Wednesday to monitor two employees he suspected were stealing from the company, the Dallas Morning News reported.
CLICK HERE TO GET THE FOX NEWS APP
When Hal and Poole arrived for work, the manager and a security team watched them unload trailers at the business, according to an arrest warrant cited in the report. The officers then confronted the duo and discovered 94 cellphones and an Apple Watch -- with a total value of $48,390, according to warrants.
VETERAN, FEDEX DRIVER STOPS TO FOLD FALLEN FLAG: 'IT'S THE MARINE WAY'
The two suspects have been charged with theft of property and engaging in organized criminal activity. The manager and security guard whom they allegedly paid have also been charged with engaging in organized criminal activity.
Hutchins is about a 10-mile drive south of Dallas.