Federal prosecutor won't reopen civil rights probe of Pittsburgh police after verdict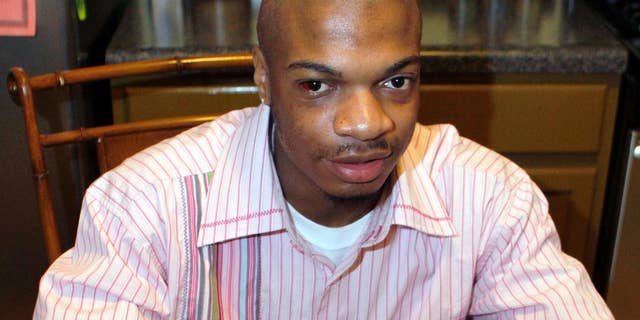 PITTSBURGH – A federal prosecutor won't reopen a criminal civil rights investigation into three white Pittsburgh police officers who were successfully sued by a young black man for wrongful arrest.
U.S. Attorney David Hickton said he respects the verdict returned Monday in a civil lawsuit filed by Jordan Miles, who was an 18-year-old performing arts high school student with no criminal record when he claimed police wrongfully beat and arrested him in January 2010.
The jury rejected Miles' claim that police used excessive force, but awarded him $119,000 after finding the officers wrongly arrested him. Hickton said the verdict — which dealt with the same claims the FBI and Hickton's office investigated — isn't reason enough to reopen the criminal probe.
"The case was fully and exhaustively investigated," said Hickton, who took office a few months after Miles' arrest, and quickly established a unit to criminally investigate civil rights allegations. "The arrest of Jordan Miles was a troublesome and divisive event for the entire community. The jury has spoken. It's time to heal."
Miles' civil attorney, Joel Sansone, criticized Hickton's decision.
"He should realize the jury reached a compromise verdict that did nothing to exonerate these officers," Sansone said.
Attorneys for officers David Sisak, Michael Saldutte and Richard Ewing — who now works for a suburban police department — have said reopening the criminal investigation makes no sense because the burden of proof is higher in a criminal case than it was in the lawsuit that prompted Monday's civil verdict.
The officers maintain they did nothing wrong and simply stopped Miles because they thought he was a prowler. They acknowledge beating Miles, but only to subdue him after he ran from and fought with the officers, who believed a soda bottle in Miles' coat pocket was a gun.
Miles denies having the bottle — let alone a gun — and contends the plainclothes officers assumed he was a drug dealer because of his dreadlocks and race, jumping out of their unmarked car without identifying themselves. Miles contends he resisted the officers only because he thought he was being robbed, not arrested.
Criminal charges including prowling, assault and resisting arrest were dismissed by a city magistrate who didn't find the police version credible.