FDNY chief dies in explosion at NYC home eyed as drug lab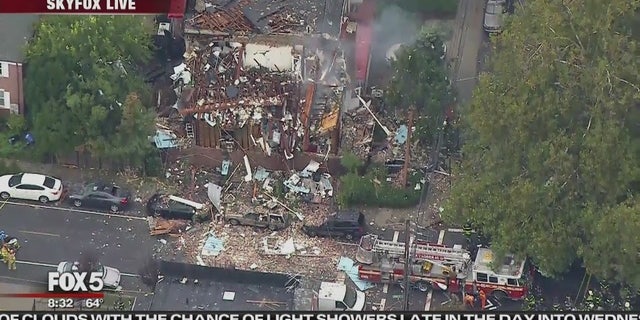 NEWYou can now listen to Fox News articles!
A firefighter who responded to a report of a gas leak at a house in New York City was killed Tuesday morning when the home exploded -- moments after crews discovered a possible drug lab there, officials revealed.
The blast killed Bronx Battalion Chief Michael Fahy, a 17-year veteran and father of three, Mayor Bill de Blasio and Fire Commissioner Daniel Nigro told reporters. Fahy was struck by debris while directing operations from the street. Paramedics rushed him to a hospital but doctors couldn't save him, officials said.
"We lost a hero today," Nigro added, calling Fahy a "rising star."
Firefighters had gone to the two-story house in the Kingsbridge section of the Bronx to investigate a report of a gas leak when they came upon what they believed to be a drug lab and notified police, authorities said. The house exploded about an hour after the initial report of gas.
The cause of the explosion wasn't immediately clear. Nigro said renters were living in the home.
Images from the scene showed much of the house gone and debris strewn on the street and covering parked cars. Parts of the first floor with hollowed-out window panes could be made out.
"I was sleeping and I heard this loud bomb, explosion," resident Barbara Nardo told WCBS-TV. "I thought maybe it was lightning that hit a car or something."
Another resident, David Khabinsky, told The New York Times he was getting ready for work when he heard a loud boom.
"Then five minutes later, you hear police sirens, and then helicopter after helicopter after helicopter," he said.
Police said six officers were taken to a hospital with minor injuries.
The Associated Press contributed to this report.