FBI seizes trove of cultural artifacts at 91-year-old Indiana man's home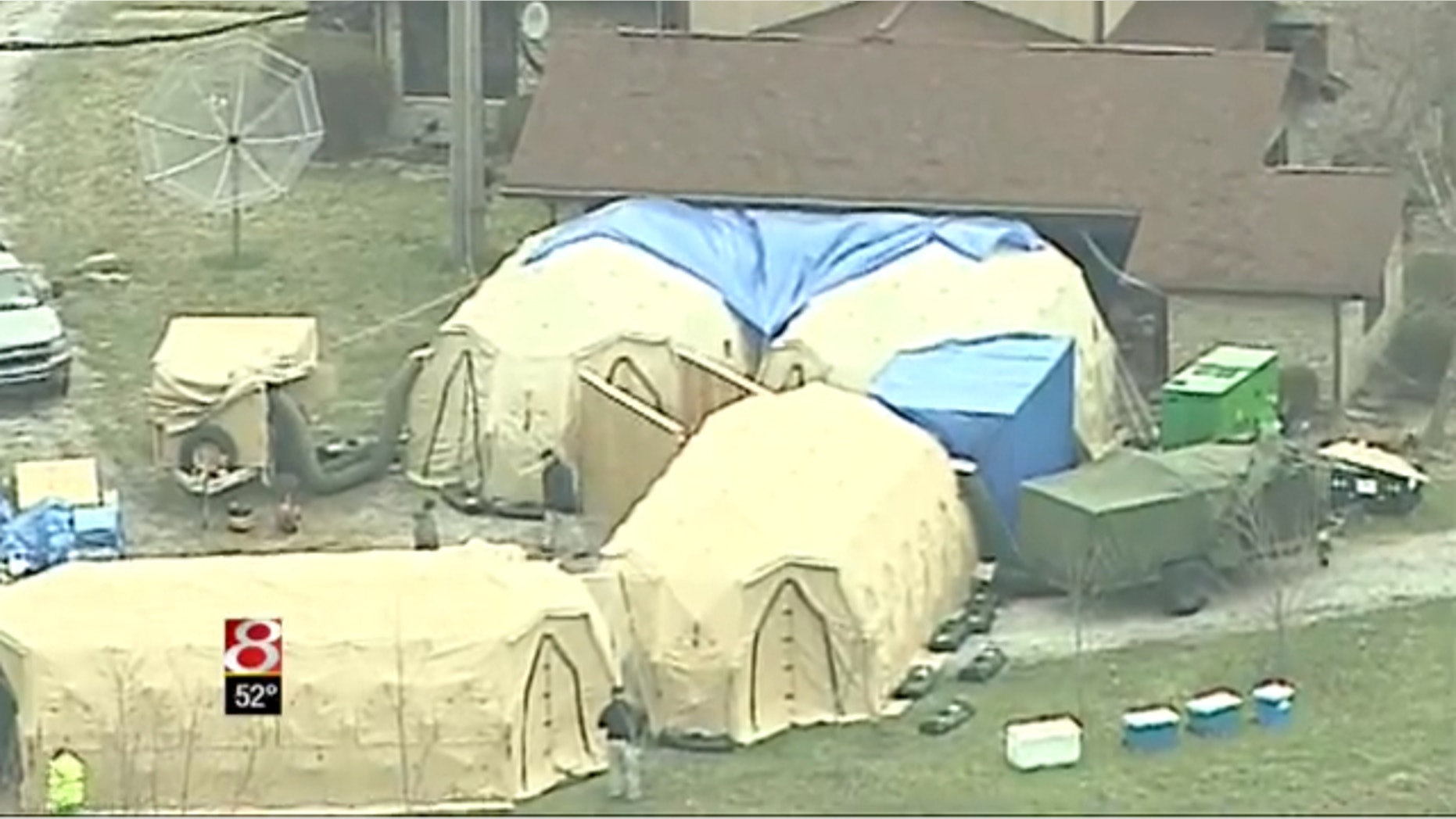 INDIANAPOLIS – FBI agents seized thousands of artifacts Wednesday from a 91-year-old man's private collection at his home in rural central Indiana and says it will return the items that were wrongfully in his possession
Donald Miller, from Waldorn, amassed the collection over eight decades, the FBI said. The items include artifacts from Native Americans, Russia, China, and other nations.
"The cultural value of these artifacts is immeasurable," FBI Special Agent Robert Jones said at a news conference. He refused to disclose details of any of the individual items taken from Miller's property.
Some items were acquired improperly, but Miller, who traveled extensively, obtained others legally or before laws affecting them were on the books, Jones said. Federal authorities will attempt to repatriate items with their rightful owners, he said.
Miller told CBS News that he "absolutely" has rightful ownership of the artifacts and that he was cooperating with the FBI's investigation. An FBI spokesman told FoxNews.com Thursday that Miller is cooperating.
"I have been in 200 countries collecting artifacts," he said.
It was unclear whether he would face any criminal charges, Jones said.
Video shot from television helicopters showed an FBI command vehicle and several tents at Miller's property, about 35 miles southeast of Indiana.
Miller stored the items in several buildings on his property.
Andi Essex, a neighbor, told WISH-TV that when her company performed work on Miller's home a few years ago, they were so mesmerized by his collection they wanted to come back.
"It was crazy stuff like that. But, it's unreal. The full skeleton is what blew my mind and the Indiana artifacts that he had," Essex told the station.
Larry Zimmerman, a professor of anthropology and museum studies and one of several experts assisting agents in cataloging and preserving the collection, said the quality of the items was variable but Miller had maintained them in good condition.
"I have never seen a collection like this in my life except in some of the largest museums," Zimmerman said.
As the items were assembled over several decades, it will likely take a lot of time to determine the age and origin of all of them.
"Mr. Miller has made an attempt to safeguard and protect the items," Jones said.
WISH-TV reported that Miller was also a local teacher and was involved in the Manhattan Project to build the atomic bomb during World War II.
"He's just a very interesting, interesting guy," Essex said.