FBI seeking fugitive with 'dork' tattoo on his neck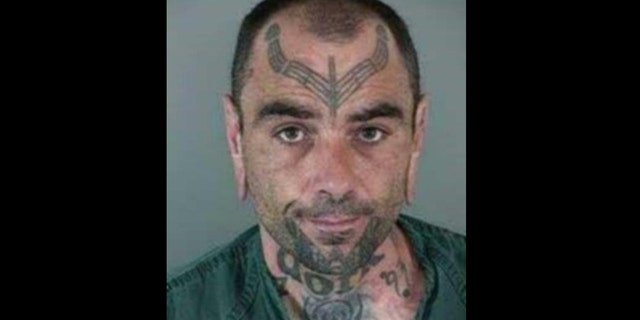 The FBI needs help in finding this dangerous "dork".
The law enforcement agency reiterated its call Thursday for help in finding a wanted man with that word prominently tattooed across his neck.
Shawn Frederick Weatherhead, described as being a transient with ties to Eugene, Oregon and Reno, Nevada, is accused of making violent threats against law enforcement agencies and should be considered armed and dangerous, the FBI said.
He is also accused of allegedly contacting the FBI's public access line and offices around 1,000 times since December 2015, and in at least three of the calls, making threats to kill people.
A U.S. District Court in California issued a federal arrest warrant for him in October after he was charged with interstate communication of a threat to injure the person of another.
An FBI wanted poster said the former tattoo artist, who goes by eight different aliases, is around 5 feet 6 inches tall, weighs 140 pounds and is known to carry a switch-blade knife.
Those with information on his whereabouts are urged to contact their local FBI office.