FBI says no evidence of attack on dead Border Patrol agent
NEWYou can now listen to Fox News articles!
The mysterious death last year of a U.S. Border Patrol agent – which has turned into a political football reaching the White House – did not appear to result from an attack or fight, the FBI announced Wednesday.
Agent Rogelio Martinez died in November 2017 outside Van Horn, Texas, about 110 miles southeast of El Paso. According to an autopsy report from the El Paso County Office of the Medical Examiner, the cause of Martinez's death is blunt force injuries of the head, but the manner of death is still undetermined.
"I think we ran into a culvert," Agent Stephen Garland told a Border Patrol dispatcher the night before Martinez died. Garland was disoriented and unsure of his location but knew he and Martinez were badly hurt and needed help.
The report from the medical examiner deepens the mystery into what happened, and how those agents sustained such severe injuries. Garland can't remember, and the months long investigation by the FBI hasn't led to any conclusions or suspects.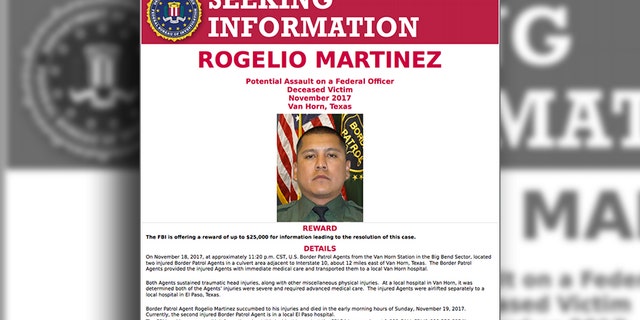 "As part of this effort, the FBI has investigated multiple theories, including whether the Border Patrol Agents were ambushed or attacked or whether their injuries were as a result of an accident or any other relevant criminal activity," El Paso Special Agent in Charge Emmerson Buie Jr. said in a press statement Wednesday afternoon.
From the beginning, the National Border Patrol Council has said the agents were attacked. A sworn affidavit obtained by Fox News in December appeared to confirm that. The FBI investigator, when requesting to search a vehicle driven by an illegal immigrant, wrote that Martinez was murdered and his partner assaulted.
But that part of the investigation only led to a smuggling of an illegal alien indictment.
"Through forensic analysis both have been determined not to have had anything to do with the death of Agent Martinez and the injuries to his partner," read the release from Buie.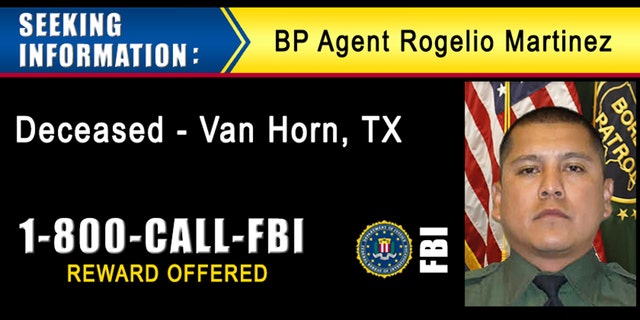 The new information from the FBI appears to bring everything back to square one.
"To date none of the more than 650 interviews completed, locations searched, or evidence collected and analyzed have produced evidence that would support the existence of a scuffle, altercation, or attack on November 18, 2017," said Buie.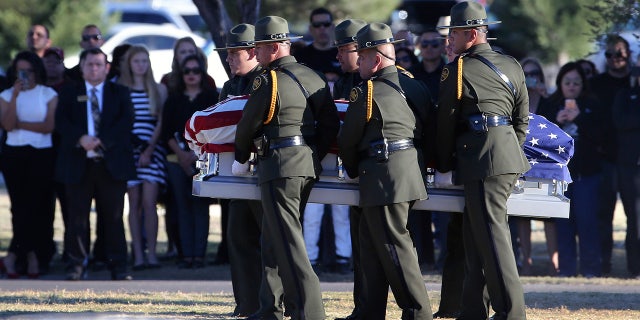 The death fueled political rhetoric about border security. President Trump tweeted about the death, writing, "Border Patrol Officer killed at Southern Border, another badly hurt. We will seek out and bring to justice those responsible. We will, and must, build the Wall!"
A total of 37 FBI field offices, and at least 20 federal, state and local law enforcement agencies have assisted in the investigation. The FBI said they'll continue to investigate and they're offering a $50,000 reward for information that helps close the case.