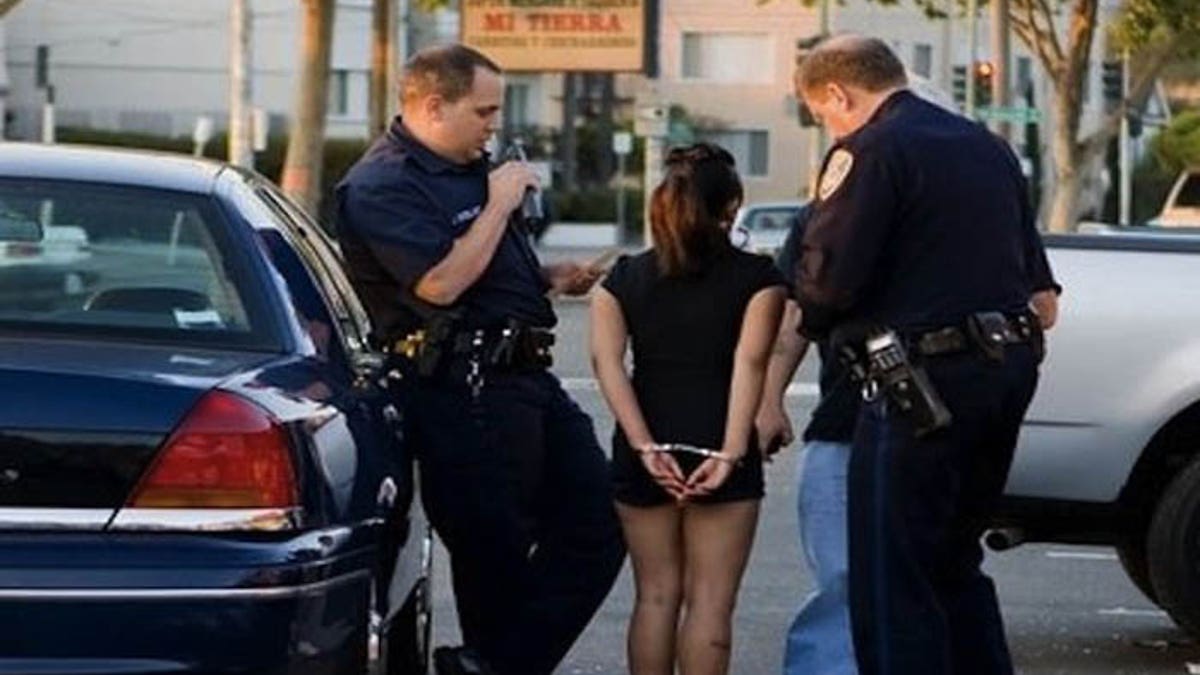 The FBI launched a 72-hour nationwide operation targeting pimps who prey on children -- an undercover mission that rescued 105 teens ranging mostly in age from 13 to 17 years old, with the youngest victim being 9 years old, authorities said Monday.
Ronald Hosko, assistant director of the FBI's criminal division, said "Operation Cross-Country" -- launched Friday -- included sting operations in 76 U.S. cities that resulted in the arrests of 150 pimps.
[pullquote]
Child sex trafficking remains "one of the most prevalent, violent and unconscionable crimes in our country," Hosko said during a news conference Monday morning.
Hosko said law enforcement refers to these young victims as "children with a void." Once the pimp identifies that void and makes every attempt to fill it, a dependency between the child and the perpetrator develops, Hosko said.
He added that the most vulnerable victims forced into sex trafficking range in age from 13 to 16. Most of the children come from either foster care homes or are considered runaways.
"This operation targeted venues where girls and adults are operated for commercial sex," Hosko said, including places like street tracks, truck stops, casinos and hotels.
"The victims cut across racial lines," he said, and span all socioeconomic levels and demographics.
John Ryan, CEO of the Center for Missing and Exploited Children, called underage prostitution an "escalating threat against America's children." Ryan congratulated federal, state and local authorities for "bringing to justice those who violently manipulate these children and sell them for sex" during the 72-hour massive operation.
"Many of these children don't have concerned family members who are looking for them," Ryan said.
The FBI joined forces with 230 agencies around the country during the three-day mission, Hosko said. Every FBI field office in the nation was involved in the operation.
Hosko said that in the past, child prostitutes have been recovered at major U.S. sporting events, including the NCAA men's college basketball tournament and the Super Bowl.
Drew Oosterbaan of the Department of Justice, who also spoke at the news conference, said a range of state and federal charges will be brought against the pimps apprehended during the mission.
"Operation Cross-Country" was the largest of its type and conducted under the FBI's "Innocence Lost" initiative. The FBI said the campaign has resulted in rescuing 2,700 children since 2003.
Click here for FBI footage of the raids
FoxNews.com's Cristina Corbin contributed to this report.