FBI opens hate crime investigation into Indiana man's attack on Muslim woman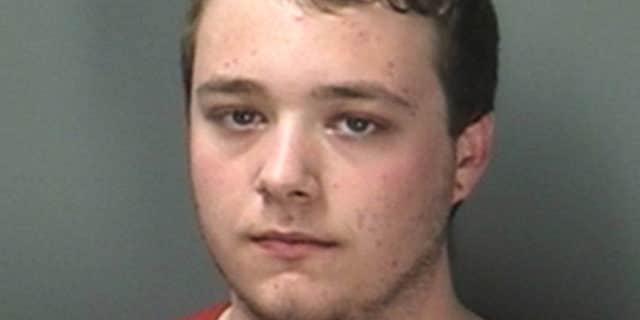 NEWYou can now listen to Fox News articles!
BLOOMINGTON, Ind. – The FBI has opened a hate crime investigation into an attack on a Muslim woman in which police say an Indiana University college student shouted racial slurs and tried to remove her headscarf.
FBI Special Agent Wendy Osborne said Thursday that there is no deadline for concluding the investigation into Saturday's incident in Bloomington, Indiana. She said the FBI became aware of the incident Monday and started the investigation Tuesday.
"The FBI will collect all available facts and evidence and ensure the investigation is conducted in a fair, thorough and impartial manner," she said. "We will conduct the investigation as expeditiously as possible."
Triceten Bickford, 19, of Fort Wayne, Indiana, has been charged with multiple felony charges, including intimidation, strangulation and battery, in the attack on the 47-year-old woman outside a Turkish cafe. Bloomington is about 50 miles southwest of Indianapolis.
According to a probable cause affidavit, the Muslim woman was sitting at a table with her 9-year-old daughter when a man later identified as Bickford emerged from a nearby alley shouting "white power," anti-black racial slurs and "kill the police." Bickford grabbed the woman by the neck and forced her head forward, restricting her breathing as he tried to remove her headscarf, police say.
Indiana University expelled Bickford following reports of the attack. He was released Sunday from Monroe County's jail on $705 bond and other fees and is scheduled to appear in Monroe County court Friday.
Bickford has said he has no memory of the incident and that a combination of drinking alcohol and not taking his anti-anxiety medication caused him to snap.
Messages seeking comment were left for Bickford's attorneys. He didn't respond to email and phone requests for comment.
The federal statute sets a maximum 10-year prison sentence for a hate crime in most cases.