FBI offers reward in Missouri theft of Andy Warhol prints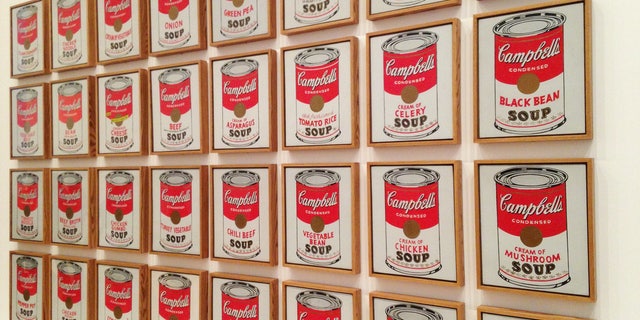 Federal authorities announced Monday they are offering a $25,000 reward for information leading to the whereabouts of artwork that was stolen from a Missouri museum – including Any Warhol prints of Campbell's soup.
The FBI said the theft at the Springfield Art Museum took place April 7 and involved seven of 10 Andy Warhol prints on permanent display. The site's Warhol collection is valued at $500,000.
The Springfield News-Leader first reported the reward announcement.
According to the St. Louis Post-Dispatch, the museum has owned all 10 of the Andy Warhol paintings since 1985. The collection is set No. 31 in the Campbell Soup collection.
Each piece of artwork is 37 inches high, by 24.5 inches wide and is in white frames, the paper reported.
Springfield police spokeswoman Lisa Cox told the News-Leader Monday they museum didn't receive any alarm calls overnight and the first report to authorities came at 10 a.m. The break-in is suspected to have taken place in the early hours of the morning.
Museum Director Nick Nelson told the paper the museum has video surveillance in addition to two full-time guards and two part-time guards.
Nelson didn't say whether the footage captured anyone involved in the theft.
The News-Leader reported that Interpol was also alerted in the theft case.
City spokeswoman Cora Scott said the museum is a city department funded through property taxes. She said all the works at the museum are covered by a fine arts insurance policy that has an annual premium of roughly $14,000.
Anyone with information is urged to call the FBI in Springfield at 417-882-3303, the Springfield police tip line at 417-689-TIPS or their local police department.
The Associated Press contributed to this report.