FBI joins hunt for body of Hawaiian child missing for two decades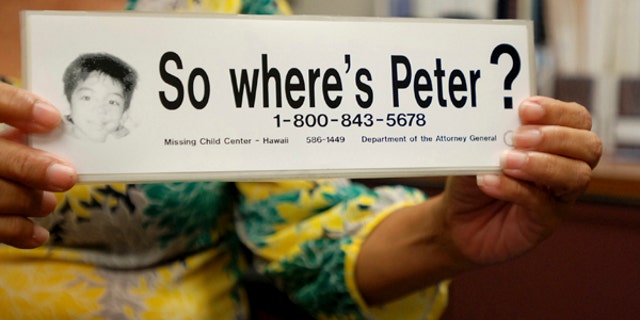 A FBI forensic team will join Hawaii Island police in the search for the body of a 6-year-old boy who went missing more than two decades ago, Fox News said Thursday.
Peter Boy Kema Jr. became the subject of one of most well-known missing child cases in the state's history.
The child's father, Peter Kema Sr., has a long record of abuse against the child from the time he was just weeks old. However, until recently Kema adamantly denied killing his son or knowing of his whereabouts.
Prosecutors said that, after enduring years of suffering from severe neglect and horrific mental and physical abuse, Peter Boy ultimately died of septic shock.
The consistent physical abuse and neglect that Kema and his wife, Jaylin Kema, put their tiny son through and that ultimately led to his death, sparked outrage throughout the state. The Kemas retained parental rights, despite 2,000 pages of Child Protective Services records documenting the abuse and warnings from other family members about the safety and well-being of Peter Boy and his three siblings.
After the child went missing, the community rallied and put bumper stickers on their cars, asking "Where's Peter Boy." Peter Boy became a symbol for critics who called for reform of the state's child care services.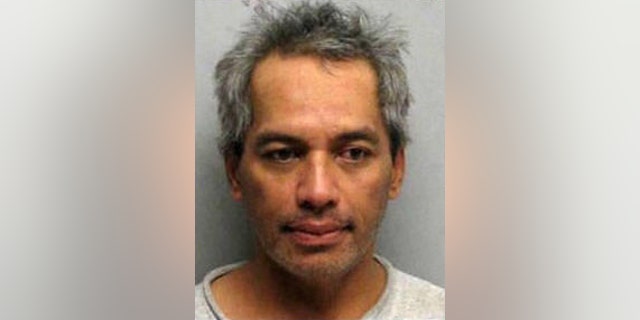 In April 2016 Kema and his wife were indicted by a Hilo grand jury on a charge of second-degree murder in the death of their son.
On Dec. 1, 2016, the mother confessed that she and her husband didn't seek medical attention for the child when had a severe wound in his arm. She was let out of prison Thursday on supervised release.
Then earlier this month, as part of a plea deal to avoid a sentence of life in prison, the child's father pleaded guilty to manslaughter in his son's death. As part of the deal, he agreed to show authorities where he had dumped his son's body. On Sunday he took police to a remote area on the island of Hawaii in the Puna district where he says he left his son's body. However, the child's body has yet to be found.
The prosecutor told Fox News on Thursday that a forensic team from California would join the search for the child's body.
"Everyone has asked for so long 'Where is Peter Boy?'" said Hawaii Island Prosecutor Mitch Roth, who promised when elected in 2012 that he'd make solving this cold case a priority. "We are still searching for him and doing what we need to do to find his body."
On Wednesday, Peter Boy's siblings, his grandfather and his aunt, were escorted by police and Roth to the location where Kema Sr. said he left Peter Boy.
Peter Boy's grandfather had made a pledge to his wife on her deathbed that he'd never give up looking for their grandchild. On Wednesday, he said a prayer in front on the family and told his wife he'd kept his promise.
"We gave the family a chance to view the scene and have that private time together with Peter Boy," Roth said in an interview with Fox News. "They put leis out, lit candles and said prayers. They were finally able to get closure, and a sense of relief, that was a long time coming."
"It was such a good feeling for him to have this burden lifted off his shoulders. He felt like he lived up to his promise," Roth said of the grandfather.
Peter Boy disappeared from his Hawaii Island home in June 1997. The Kemas did not report him missing for several months after he was last seen alive, and only then after a social worker alerted police. Kema Sr. told authorities he'd taken the child to another island, Oahu, and turned him over to a family friend whom he did not know how to reach. Police were unable to locate this family friend or even confirm her existence.
Peter Boy's three living siblings agree that although they were all abused by their parents, Peter Boy bore the brunt of the abuse. It was first documented when he was just 3- months old and brought into Hilo Hospital with new and old fractures.
In 1998, the siblings told authorities that Peter Boy Jr. endured frequent beatings, was rarely fed and forced to eat off the floor. He was made to sleep either tied to the bed, on the bathroom or closet floor or outside without bedding, and was often left handcuffed or tied up with rope, they said. During family outings Peter Boy was forced to stay in their car trunk covered with a blanket in extremely hot weather.
"It was just absolutely horrifying the torture this child was subjected to," said Meaghan Good, founder and editor of The Charley Project, a website that is tracking unsolved murder cases.
In the wake of Peter Boy Jr.'s disappearance, records surfaced showing how time and again, Child Protective Service officials missed or ignored signs the boys was being abused. At one point the agency intervened, placing the Kema children with Jaylin's parents, where they began to thrive. But the agency and courts later returned the kids to their parents.
Michael W. Perry, one of Hawaii's most famous radio and television personalities, said the Peter Boy story "made Hawaii people angry and frustrated."
"This is one of Hawaii's most infamous news stories of the last half-century...and the only thing that will bring any closure or relief to any of us is finding Peter Boy's remains. It's not over 'til it's over," Perry said, thanking police and prosecutors for not letting go of this for two decades. "Nothing will bring back Peter Boy, but getting closure for this high-profile case is satisfying."