FBI hunts person who stole ATM van, $1.8 million from Georgia bank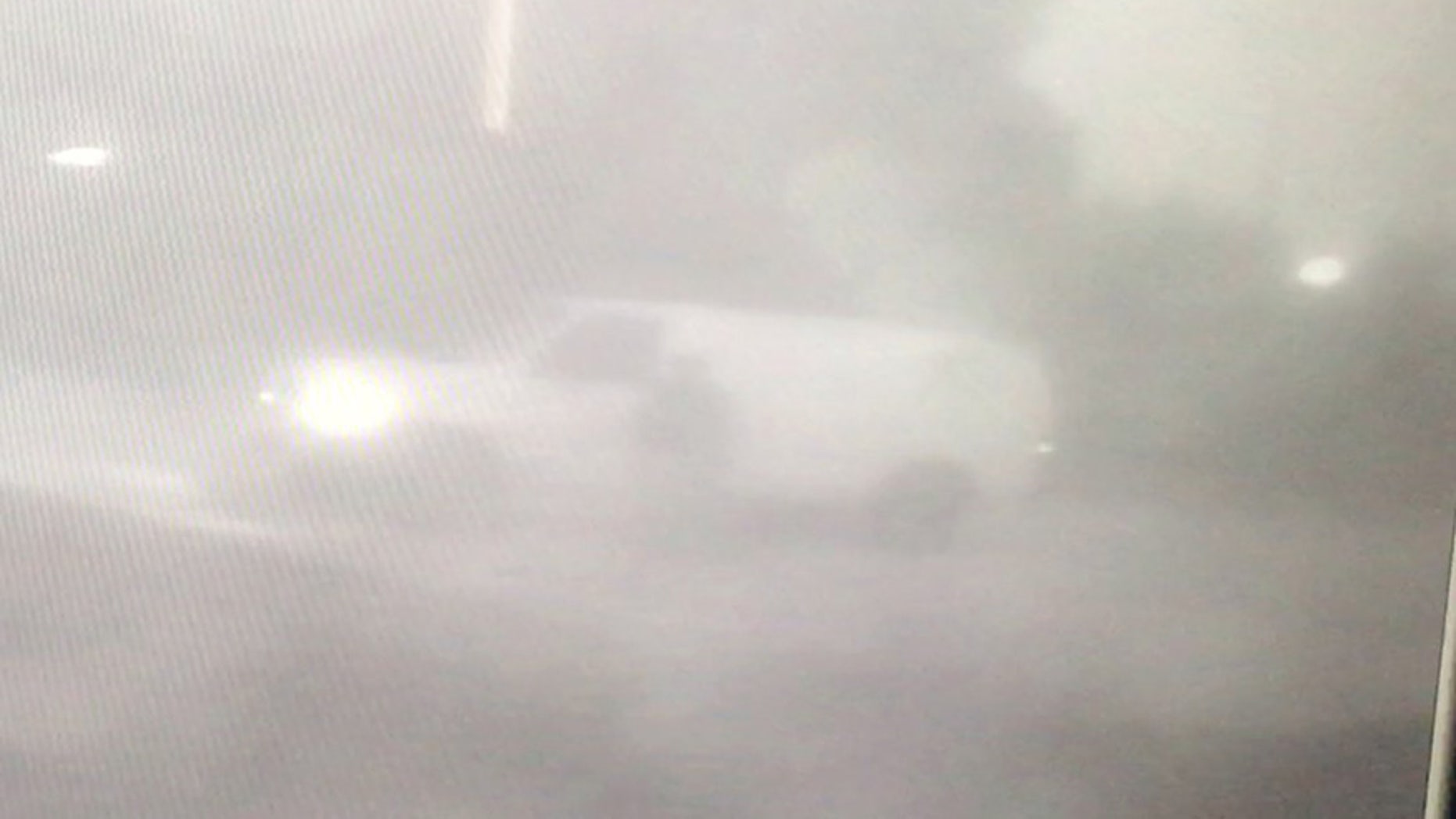 Authorities are hunting a person who snagged $1.8 million after stealing an ATM courier van from a Georgia bank.
The FBI released a grainy photo Wednesday of the person they said stole a white courier van outside a Citizens Trust Bank in DeKalb County earlier this month.
Special Agent Stephen Emmett told FOX5 Atlanta that two couriers from ATM Response Inc. were servicing the bank on Sept. 8 around 6:45 a.m.
LINCOLN MEMORIAL VANDALIZED BY STUDENT FROM KYRGYZ REPUBLIC, POLICE SAY
In accordance with company policy, the employees left the vehicle running with the keys in the ignition and the doors locked.
When they returned to the van about 15 minutes later, they noticed glass from the passenger side window on the ground and the vehicle missing, authorities said.
"Someone that has just come into $1.8 million might be talking about it, might be buying things, might be sharing his wealth," Emmett said.
Camera footage from inside the ATM room in the bank showed a person in dark pants, a baggy gray long-sleeve shirt and a black backpack approach the vehicle. The person is seen pulling on the driver's side door and then the passenger's side door.
The stolen van was spotted a short time later, about a mile and a half from the bank -- but the cash was gone.
The FBI is asking local residents who might have seen something to call police or crime stoppers 404-577-TIPS.