FBI hunts for suspect seen at Whole Foods pouring unknown liquid on food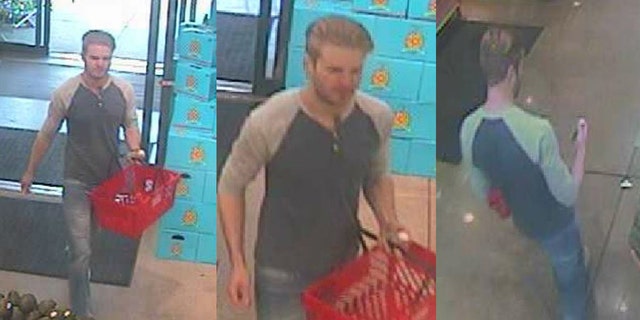 FBI investigators reportedly said they received several promising leads about a suspect caught on camera pouring an unknown liquid onto food at a Whole Foods in Michigan.
The FBI does not believe the substance is toxic, but a spokesperson told Fox 2 the agency isn't certain the liquid is entirely safe, either.
Surveillance images show the man walking through the Whole Foods in Ann Arbor on the morning of April 24, holding a red basket in his left hand, before investigators said he sprinkled the liquid on the food bars. A worker reportedly spotted the man, and the store contacted police.
"Out of an abundance of caution, all salad and hot food bars were immediately closed down at the store, all food was thrown out and the store team thoroughly cleaned and sanitized all food stations, equipment and serving utensils before restocking with fresh items," store spokeswoman Allison Phelps told Fox 2.
The media coverage triggered "some strong leads which we are currently working," a spokesperson for the FBI in Detroit told Fortune magazine.