FBI busts sex trafficking ring selling 3-month-old, 5-year-old sister for $600
The FBI announced 84 underage victims and 120 traffickers were arrested from Oct. 12-15 as part of the annual human trafficking sting Operation Cross County XI.
The average age of the victims was 15 years old and the youngest was a three-month-old infant.
"Unfortunately, the number of traffickers arrested—and the number of children recovered—reinforces why we need to continue to do this important work," FBI Director Christopher Wray said in a statement.
One of the most egregious cases involved a three-month-old girl and her 5-year-old sister. A friend who was staying with the family offered to sell them both for sex to an undercover agent from FBI's Denver office for $600.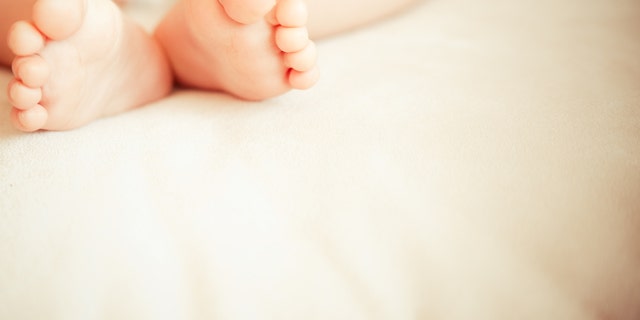 One of the girls rescued was a 16-year-old in Pecos, Texas. An undercover agent in the FBI El Paso office responded to an online advertisement for entertainment. When the agent arrived, he was met by a 21-year-old woman who said he could have sexual intercourse with her and a 16-year-old for $200. A driver and the woman were both arrested.
"We recognize that there is a lot more work to be done to identify and recover even more victims," Calvin Shivers, special agent in charge of FBI Denver, said in a statement.
Operation Cross Country takes place around the country in casinos, hotels, truck stops, street corners and internet sites. When the FBI finds victims, it get them mental and health counseling as well as other services, as needed.
"This operation isn't just about taking traffickers off the street. It's about making sure we offer help and a way out to these young victims who find themselves caught in a vicious cycle of abuse," Wray said in a statement.
One former trafficking victim, who described her experience to the FBI, was a college graduate with a master's degree. She experimented with gateway drugs in college and eventually tried heroin. The FBI agent who rescued her said drug addiction is a big way pimps get girls to keep working.
"In the beginning, it's easy for them to manipulate you when you have nothing and they're literally providing you with everything and they have that control over you," said the victim. "It kind of became just like giving into them because I felt obligated to do certain things with them in order for them to keep providing for me."
She said pimps would remind the girls that they were their only source of income and shelter.
Operation Cross Country has also expanded internationally, with operations in Canada, the UK, Cambodia, the Philippines, and Thailand.