FBI, authorities launch task force after DNA lead reignites interest in decades-old cold case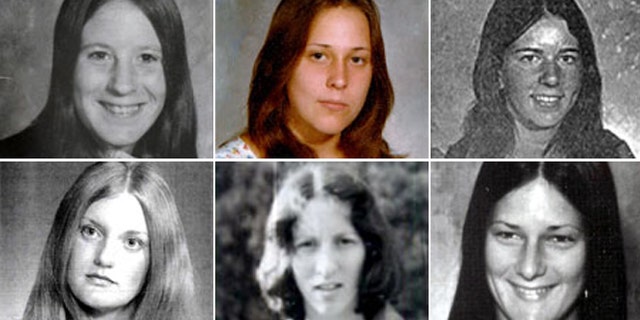 The FBI and California law enforcement agencies are launching a task force in an attempt to solve a decades-old cold case after linking another victim to a series of 1976 murders.
The FBI announced Thursday that they suspect the murder of 19-year-old Michelle Mitchell, in Reno, may be linked to the killings of five females in San Mateo County between January and April 1976.
The announcement came after authorities found DNA evidence at Mitchell's murder scene that ties all the cases together, a Reno Police Department spokesman told KTVN.
Starting this week, FBI agents and police officers from the San Mateo and Washoe County sheriff's offices, and Daly City, Pacifica, South San Francisco and Reno police departments will comb San Mateo County neighborhoods, asking residents to recall anything suspicious they may have seen during the time of the killings, the San Jose Mercury News reports.
Mitchell, a University of Nevada-Reno student, is believed by authorities to have been contacted by the murderer on Feb. 24, 1976, near the school, according to the newspaper. Witnesses said Mitchell's car broke down and they saw someone help her push it into a lot. She was later found dead in the garage of a nearby home.
FBI Spokesman Pete Lee told CBS SF that Cathy Woods was convicted in Mitchell's murder, but they believe she had an accomplice based off the new evidence.
The other five victims -- Carol Lee Booth, 26, Denise Lampe, 19, Veronica Ann Cascio, 18, Paula Baxter, 17, and Tanya Blackwell, 14 -- were killed while walking alone, to their car or to a bus, and the FBI believes it was all done by the same person, dubbed the Gypsy Hill killer.
The victims were stabbed multiple times and all of them were suspected to have been raped before they were killed, the San Jose Mercury News reports. Authorities in 1976 said the killer seemed to go after teenage females with brown hair parted down the middle.
Jerry Bessette, FBI San Francisco's assistant special agent in charge, said the task force will focus on residents who know someone who traveled to Reno during the time of Mitchell's killing.
"No tips or observations are too small for us," Bessette told the San Jose Mercury News. "Every piece of information helps."
Authorities say any tips on the case should be directed to the FBI San Francisco field office at 415-553-7400.