Father's Day inspires Washington officer to recreate police photo with son 20 years later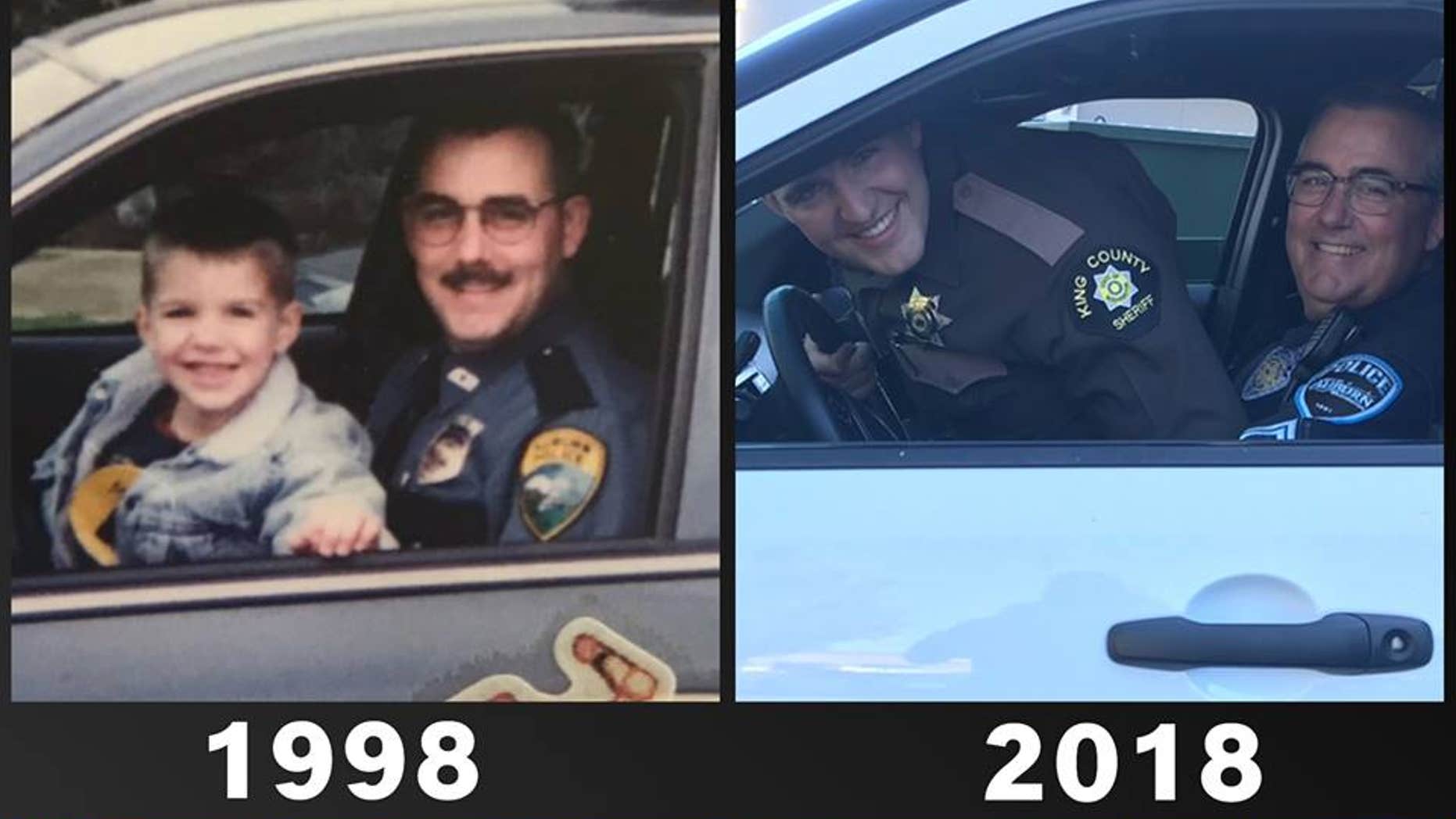 One father-son duo in Washington took a trip down memory lane in light of Father's Day this year.
Officer Andy Gould with the Auburn Police Department and his son, Michael, recreated a 20-year-old photo.
In 1998, the pair smiled for a photo, which shows Michael sitting on his father's lap inside of a patrol car.
"When I get bigger I'm going to be my Dad's partner and catch bad guys and burglars," the caption on the original photo reads.
On Sunday, the two re-created the moment -- though as the police department noted on Facebook, it was a "hard squeeze" with his son's 6'7" frame.
"Recreating the photo 20 years later was a wonderful tribute to father and son. Hope all you father's out there had as wonderful a day as our own Officer Gould!" the police department continued.
Michael is a sheriff's deputy with the King County Sheriff's Office, according to Fox25.
The photo garnered hundreds of reactions on Facebook.
"They need a bigger police vehicle," one commenter remarked on the photo.
"That's just great. Can't stop laughing," another wrote.
As of Tuesday morning, the picture had more than 3,000 reactions and 2,000 shares.