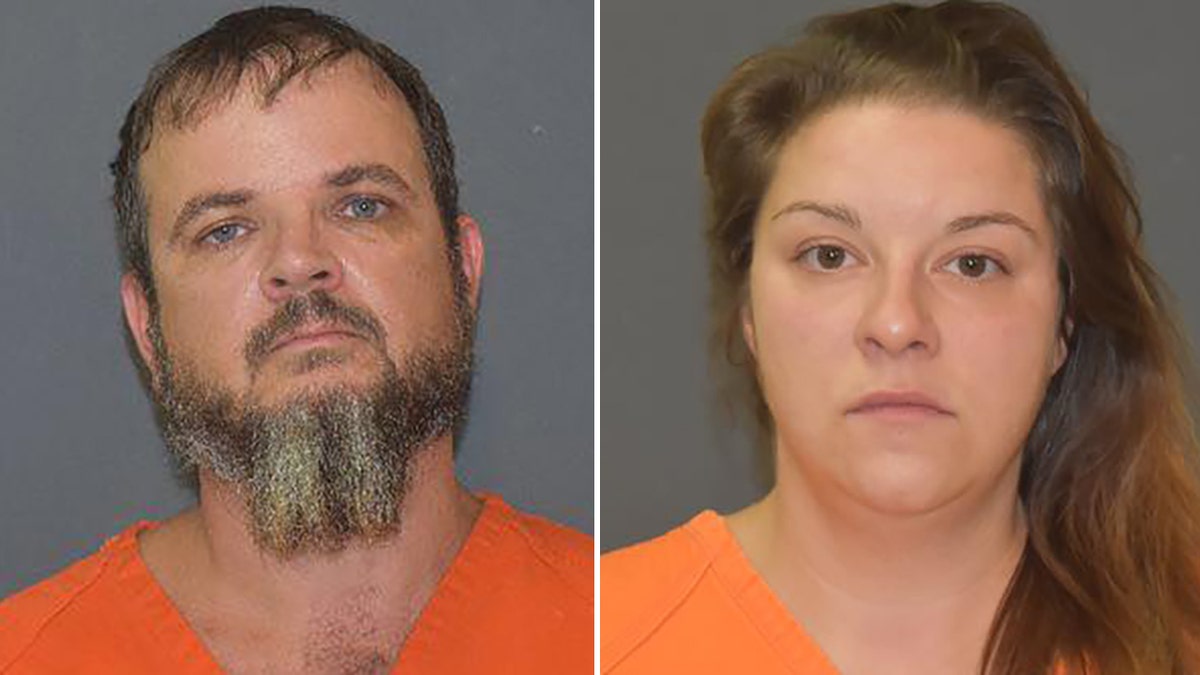 A man and his girlfriend were arrested in Louisiana on Tuesday after a 15-year-old boy escaped a home where police said he was hogtied, handcuffed and forced to wear shock collars.
Thomas D. Wininger, 40, originally from Sylvester, Ga., and his girlfriend Desirae Tomcanin, 34, who is from Pennsylvania, were charged with second degree cruelty to a juvenile and false imprisonment, the Calcasieu Parish Sheriff's Office said.
Officials said Wininger "brutally abused" his son, leaving facial injuries, belt marks and burns around his ankles from shock collars he was forced to wear. The abuse would sometimes last up to 12 hours a day, officials said.
The teen escaped the Sulphur home Tuesday night after having his handcuffs removed for a bathroom break, officials said. He ran through the woods to a neighboring house, where the resident called police.
The couple and the teen traveled from state to state as Wininger looked for work, police said. The boy was not enrolled in school, and had not attended one for a prolonged time.
The teen was placed in state custody, police said.
The couple was held at the Calcasieu Correctional Center. A bond has yet to be set.