Fatal shooting of driver after 2 boys killed in wreck remains a mystery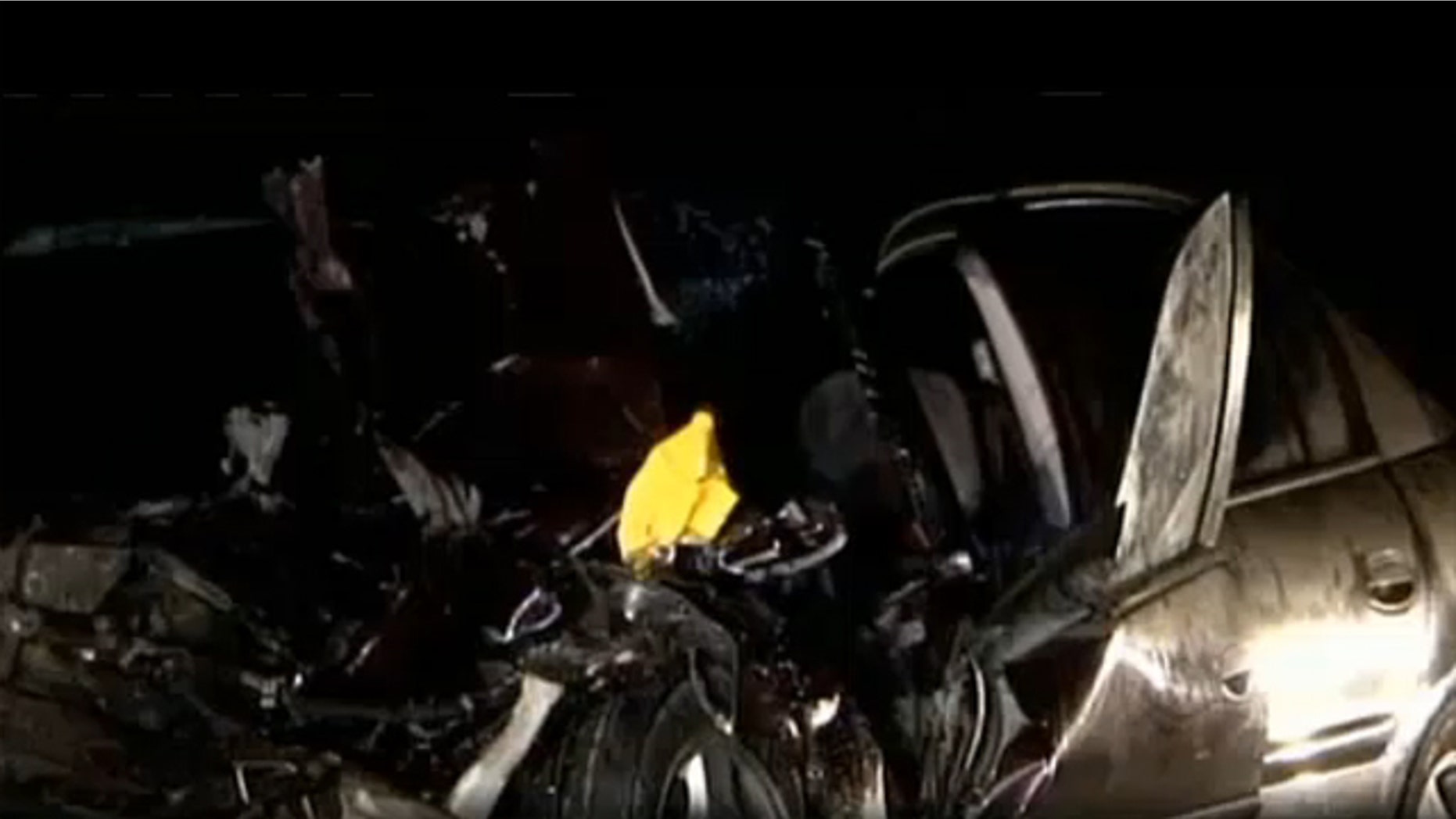 HOUSTON – Investigators are searching for answers after a suspected drunken driver was found shot dead after he allegedly slammed into a family's truck on a rural Houston-area road, killing two young brothers.
12-year-old David Barajas and his 11-year-old brother, Caleb, were helping their father push his disabled truck down the road when 21-year-old Jose Banda allegedly slammed into them from behind, MyFoxHouston.com reports.
Neighbors say they heard gun shots minutes after the crash. Police responding to the crash found Banda shot in the head, but no gun at the scene. Banda and both boys died.
Investigators say they are trying to determine if Banda was shot before or after the car accident, saying they do not yet have any formal suspects in the case.
They say they have not yet interviewed either the boys' father, David Barajas Sr. or mother, Cindy Barajas. David Barajas suffered minor injuries in the crash, and his wife and two daughters, who were inside the car during the accident, were not hurt.
A friend of the family spoke out at the boys' funeral Wednesday, where the duo was remembered as fun-loving football fans.
"It was a tragedy that didn't have to happen. I feel for the family and I know now that they are not suffering and they are in a good place," Esmerelda Cruz told MyFoxHouston.com.
Click for more from MyFoxHouston.com. 
The Associated Press contributed to this report.