Family of Utah boy with Down syndrome drops lawsuit against Boy Scouts after agreement
The Utah family of a boy with Down syndrome who sued the Boy Scouts of America over policies they claimed discriminated against their son announced Wednesday they are dropping the legal action, after the group said they would work to help the teenager earn his Eagle Scout award.
Attorneys representing the family of 15-year-old Logan Blythe told FOX13 they met with the National Commissioner of the Boy Scouts who expressed his desire to "see Logan succeed" and offered the family "resources that are available to help Logan earn the Eagle Scout award in a way that is possible for him."
"Since Logan now has a path to the Eagle Scout rank, there is no reason to pursue legal action," family attorney Ted McBride told FOX13 in a statement.
Logan's existing merit badges will still be recognized and the BSA will take steps to avoid misunderstandings like this one in the future, according to the family's lawyer.
Blythe has been a boy scout through the National Parks Council in Utah, and has been able to advance up the ranks because the council has made accommodations when necessary, his father, Chad, previously said.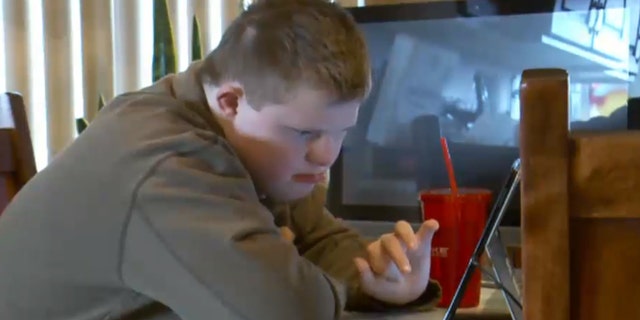 The teenager had planned to create kits for special-needs babies as his Eagle project when the family learned in November the national organization voided every merit badge he obtained. The initial response from the BSA prompted more outrage from the family, who said the offers of alternative requirements were misleading in Logan's case.
BOY SCOUTS BLOCKED BOY WITH DOWN SYNDROME FROM BECOMING EAGLE SCOUT, LAWSUIT SAYS
Logan's parents filed a lawsuit on March 13 for a minimum of $1 and for Logan to be reinstated and accommodated within the Scouts after the project was suspended, according to The Salt Lake Tribune.
The Boy Scouts of America said in a statement on Wednesday they are "inspired by Logan and his family's commitment to scouting," and are looking forward to "working with the family toward our shared goal of ensuring Logan can receive his Eagle Scout rank in a way that is empowering for him."
"Moving forward, we are committed to avoiding this type of misunderstanding and will take appropriate steps to ensure it is known that Scouts with disabilities are welcome, celebrated and empowered through Scouting," the group said.
Fox News' Kathleen Joyce contributed to this report.