Family of Tennessee girl allegedly kidnapped by teacher sues school board for failing to protect her
The family of a Tennessee girl who was allegedly kidnapped last year by her teacher — sparking a weeks-long nationwide manhunt — filed a lawsuit against the school board for failing to protect their daughter from a predator, a report said.
The family of Elizabeth Thomas claimed Maury County public schools didn't meet its obligation to protect students from danger and Tad Cummins, who was a teacher at Culleoka Unit School, WKRN reported, citing the lawsuit that was filed Friday. Cummins, 50, is accused of taking the 15-year-old in mid-March before authorities found them in April in a remote area in northern California.
"After the school finally suspended the teacher, he convinced his student to become his de facto wife and join him on a 39-day cross-country journey before being apprehended," the lawsuit stated.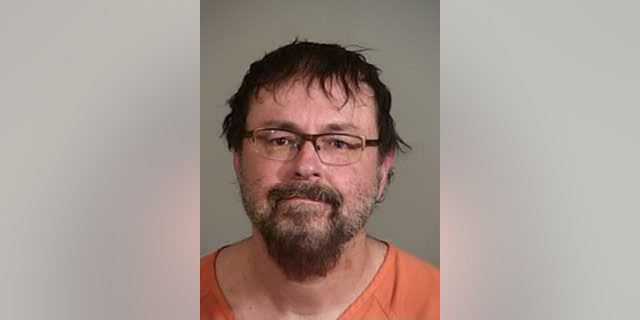 TEEN GIRL ALLEGEDLY ABDUCTED BY HER TEACHER SAYS SHE DOESN'T REGRET IT
The family claimed the school board also ignored warning signs and "allowed conditions to exist which enabled a teacher to develop a controlling, manipulative relationship with a vulnerable and impressionable 15-year-old student."
Before Thomas was reported missing, emails discovered between the student and Cummins showed the two had what investigators labeled a "romantic interest in each other." The two were once caught kissing in school, according to reports. Both Thomas and Cummins denied kissing, according to the school's investigative files.
The suit also alleged Cummins violated Thomas' "bodily integrity" when the teacher sexually abused her while working at the school, People reported.
The family is seeking "reasonable amount" of damages that would be determined by a jury.
Cummins is awaiting trial and faces charges of taking a minor across state lines for sex, kidnapping and sexual contact with a minor. He pleaded not guilty to those charges.
Cummins' lawyer also reportedly dropped out of the case after he attempted to interview the 15-year-old, according to the Tennessean.
The school board fired Cummins one day before the Tennessee Bureau of Investigation issued an Amber Alert for Thomas.