Family of black teen killed by Texas cop slam his 15-year sentence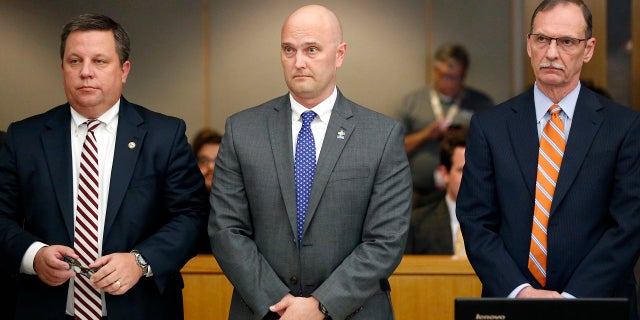 NEWYou can now listen to Fox News articles!
The family of a black teenager who was killed by a Texas police officer who fired his weapon into a car leaving a house party slammed the officer's 15-year sentence.
Jordan Edwards, 15, was unarmed when Roy Oliver, a police officer in Balch Springs, fired into a car that was filled with teenagers. Edwards, who was in the front passenger seat, was shot.
Police initially said the vehicle backed up toward officers "in an aggressive manner," but later admitted that bodycam video showed the vehicle was moving forward as officers approached. Oliver's partner told jurors he didn't believe his life was ever in danger.
"He can actually see life again after 15 years and that's not enough because Jordan can't see life again," Edwards' stepmother, Charmaine Edwards, said of Oliver after he was sentenced Wednesday night.
"He can actually see life again after 15 years and that's not enough because Jordan can't see life again"
Oliver's wife testified, saying in Spanish through an interpreter that she was concerned about their 3-year-old son, who is autistic. But the ex-officer's half sister testified against him, saying she felt compelled to do so after listening to testimony during the trial and that she hoped he "gets what he deserves."
Earlier Wednesday, Dallas County district attorney Faith Johnson said Oliver was a "killer in blue" and told jurors they could send a message that bad officers will not be tolerated.
Investigators said no guns were found in the vehicle. Oliver was firedfrom the Balch Springs Police Department days after the shooting.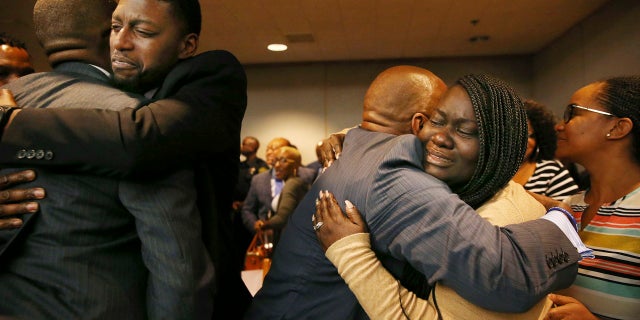 The jury, which featured two black members out of 12 jurors and two alternates, acquitted Oliver on two lesser charges of aggravated assault stemming from the shooting.
It's extremely rare for police officers to be tried and convicted of murder for shootings that occurred while they are on duty. Only six non-federal police officers have been convicted of murder in such cases — and four of those convictions were overturned — since 2005, according to data compiled by criminologist and Bowling Green State University professor Phil Stinson.
Edwards' father has also filed a civil lawsuit in connection to the shooting. The jury's decision is not just about Jordan Edwards, but all other black men and women who have been killed and not received justice, said Daryl Washington, an attorney for the teenager's father.
The Associated Press contributed to this report