Family of 4-year-old suffering from genetic disorder receives new van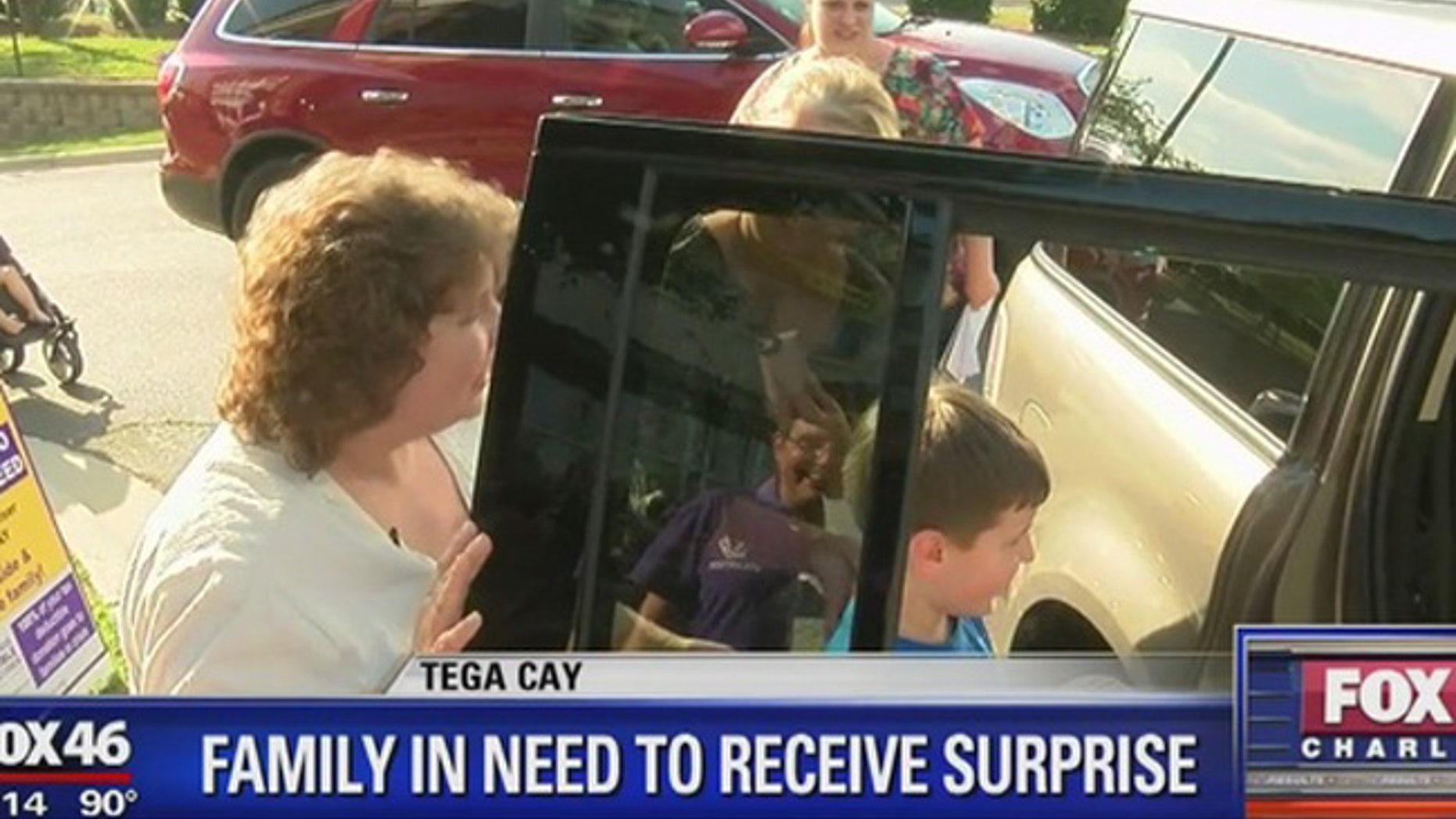 The family of a 4-year-old boy with a genetic disorder that has prevented him from developing like a normal child received a big surprise tonight: a new van.
FOX 46 has been covering Logan Neely's story. Last month, he and his family were surprised with $300 worth of groceries from Publix in Indian Land after employees there heard how difficult it can be for the family to get out of the house-- even to the grocery store.
Now, they've received an even bigger surprise thanks to the All Things Possible Ministry.'
The Neely's have been given a brand new van with the help of ministry worker Lisa Sexton. Previously, they were unable to go anywhere as a family because they couldn't all fit in Melissa's 2005 sedan along with Logan's wheelchair.
The sedan also had 200,000 miles on it, and with the added wear of Logan's weekly doctor's appointments, the familywas feeling the pressure.