Family: Islamic State leader raped American hostage Kayla Mueller, who was later killed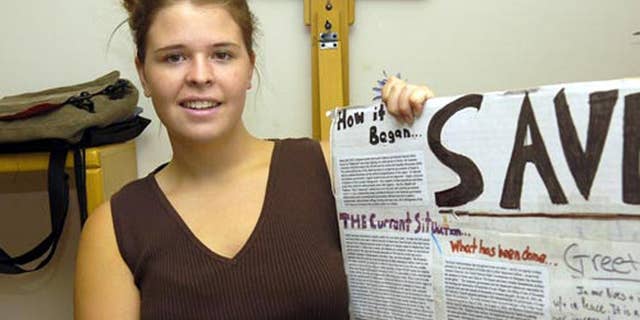 NEWYou can now listen to Fox News articles!
WASHINGTON – The parents of the late American hostage Kayla Mueller say they were told by American officials that their daughter was repeatedly forced to have sex with Abu Bakr Baghdadi, the leader of the Islamic State group.
A U.S. official confirms the account of family spokeswoman Emily Lenzner. It was first reported by London's Independent newspaper. The official was not authorized to be quoted by name.
Mueller was held for a time by Islamic State financier Abu Sayyaf and his wife, Umm Sayyaf. Al-Baghdadi took Mueller as a "wife," and repeatedly forced her to have sex with him when he visited, her parents Carl and Marsha Mueller were told,
American officials learned the information from a Yazidi teenager who had been held with Mueller, whose death was announced in February.