Families split at US border return to Guatemala _ reunited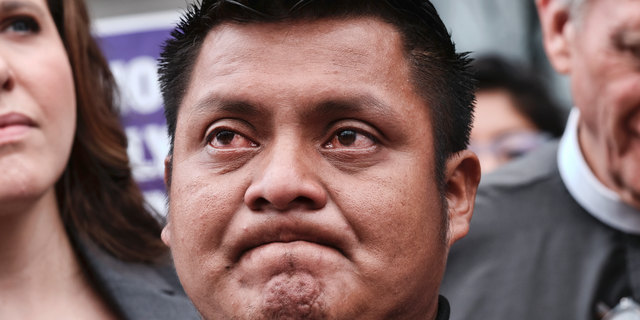 GUATEMALA CITY – Eleven families who had been detained and separated after they were caught crossing the U.S. border illegally returned home to Guatemala aboard a chartered flight.
They lined up on the tarmac, shuffling — their shoelaces had been taken as a security precaution. U.S. immigration officials handed over paperwork to Guatemalan officials and shook hands. The group walked single-file into a squat grey building at the country's military base to be processed back into their country, along with dozens others also deported.
Chartered flights full of deportees from the United States regularly arrive to the Central American country. But the Tuesday flight was among the first containing families who had been separated at the border. More than 2,300 children were separated from their families at the height of the practice.