False shooter alert at USC came from faculty member, officials say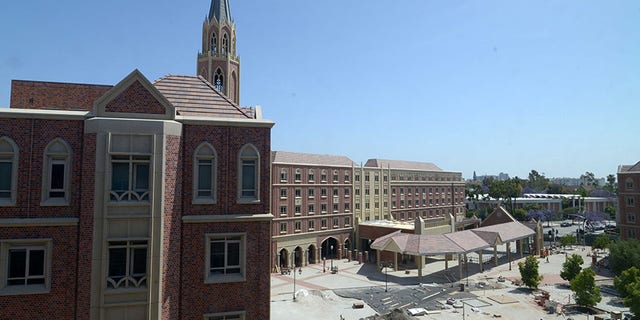 A staff member is to blame for the false reports of an active shooter on the University of Southern California campus Monday afternoon, law enforcement officials said.
She reportedly told students during class that there was an active shooter in the building. The announcement came just hours after a gunman opened fire on concertgoers in Las Vegas, killing 59 people and injuring more than 520 others before turning the gun on himself.
It's unclear why the USC staffer made the false claims but Los Angeles police are questioning her.
The school went on lockdown shortly after 12 p.m. after reports surfaced of an alleged shooter on campus.
USC had sent out campuswide alerts announcing police activity near the area. They told staff and students to seek shelter and avoid the area in downtown Los Angeles.
Officers said they found no immediate signs of gunfire. Police searched in and around the building in question but found no signs of a shooter.
Less than an hour later, police gave the all-clear.
The Associated Press contributed to this report.