Fallen police officers honored with special Christmas tree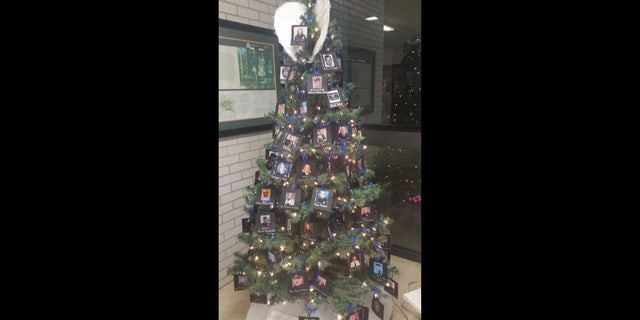 The Cedartown, Ga., Police Department is honoring all 137 police officers across America who were killed in the line of duty this year. The photos, names and departments of the officers are hanging on the police department's Christmas tree.
WAITRESS FIRED AFTER POSTING OBSCENE PHOTO NEAR POLICE CAR
Cedartown Police Chief Jamie Newsome said he and his officers wanted to pay tribute to their brothers and sisters behind the badge who lost their lives while protecting others. Chief Newsome said he wanted the families of the fallen officers to know their loved ones aren't forgotten.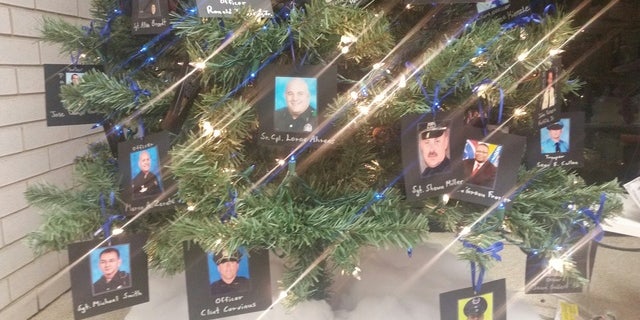 "Every one of these is a person with a real life story, a family, not just a badge," said Chief Newsome.
Christmas is less than two weeks away, and sadly, the tree isn't finished yet. This week Chief Newsome will add three more names and photos, including Officer Jody Smith and Officer Nicholas Smarr who were gunned down in Americus last week.
"We'll come over here, have a moment of silence, say a prayer for the families, then add their pictures and names," said Chief Newsome.
Along with the officers who died this year, at the top of the tree are the four local officers who died in the line of duty over the years. The angel on the tree represents the most recent blow to the Cedartown Police Department; a photo of Officer Joy Nolan who was still with the department when she passed away in October.