Eye-scanning tech used to track terrorists adapted to help find missing children
A technology developed for identifying terrorists is being adapted to help find missing children.
Researchers at Carnegie Mellon University have developed high-resolution cameras they hope to place at major checkpoints -- like airports -- to scan a person's iris from 40 feet away.
"Physical appearances can be altered, but no two irises are the same," said Marios Savvides, director of the CyLab Biometrics Center at Carnegie Mellon University's College of Engineering.
"This is breakthrough technology for locating missing children, especially victims of human trafficking," Savvides told FoxNews.com. "Right now law enforcement has only photos of missing children to work with, but appearance can change."
"We're giving them a biometric that really cannot be altered," he said.
"I sleep better at night knowing the potential role for this technology to save lives and bring home lost angels to their loved ones."
According to Savvides, the new technology would require parents to have their child's iris scanned and entered into an international computer database. If the child is abducted, an iris-scanning camera at an airport or border checkpoint, for example, could quickly identify a missing person. The technology is particular useful, Savvides said, if there are attempts to smuggle a child into another country.
"A fingerprint requires you to touch something," Savvides said. "The long-range iris camera system will pan to find your face and capture the iris in about three seconds or under."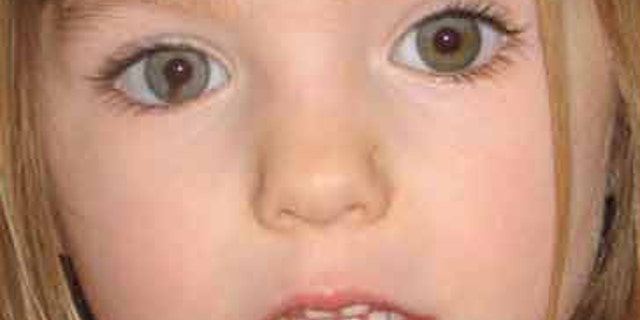 The device can also be used to nab criminals. Savvides said police officers who pull over a potentially dangerous individual can use the iris scanner to identify the person as he or she glances through a rear-view mirror -- without ever stepping from their vehicles.
Savvides' lab received a $1.5 million grant from the Department of Defense in 2009 to develop the technology to instantly identify individuals from up to 40 feet away. The U.S. military uses a handheld version of the camera in places like Afghanistan and Iraq to scan a person's iris -- the color portion of the eye with a distinct pattern that does not change significantly over time. The image of the iris is then enrolled in a database that enables U.S. officials to later identify terrorists or insurgents whose physical appearances may have changed.
Savvides said he felt compelled to apply the technology to missing person cases through his work with SeraphimGlobal, a Washington, D.C.-based non-profit that works to stop human trafficking, from Liberia to southeast Asia to New York City.
"I had no idea of this really dark underworld – children abducted and trafficked," Savvides said.
One of the most high-profile cases of a missing child whose disappearance sparked a worldwide manhunt is Madeleine McCann.
The British girl was a few days shy of her fourth birthday when she vanished in 2007 from a vacation villa in the Portuguese resort town of Praia da Luz, where she was staying with her family. The international search for McCann has led police to nearly every corner of the world and yielded thousands of leads, though the case remains unsolved.
For the past eight years, authorities hunting for McCann have circulated hundreds of pictures of the blonde toddler – focusing in particular on a distinctive mark they hope could identify her: a dark smudge within the green iris of her right eye.
"McCann's mark is one that can be seen with the naked eye," Savvides said. "Our scanner goes way beyond that."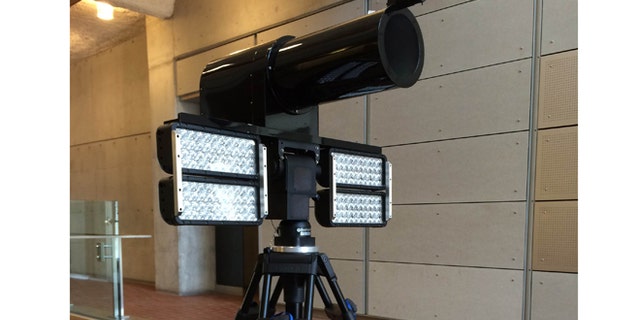 In the age of the smartphone, Savvides said his lab is also working to create an app that will "help augment" the current Amber Alert system.
Savvides said the app would transmit a photo of a missing child to a person's phone, including other important information, like age, name and the language the child speaks. App users would also receive GPS coordinates, showing how close they are to where the child was last seen. The app would also allow for users to snap a photo of an individual resembling the child and send it to law enforcement.
Of the iris-scanning technology, Savvides said, "I sleep better at night knowing the potential role for this technology to save lives and bring home lost angels to their loved ones."
Cristina Corbin is a reporter for FoxNews.com. Follow her on Twitter @CristinaCorbin.