Extreme Heat Expected to Surge Throughout Midwest, Eastern U.S. States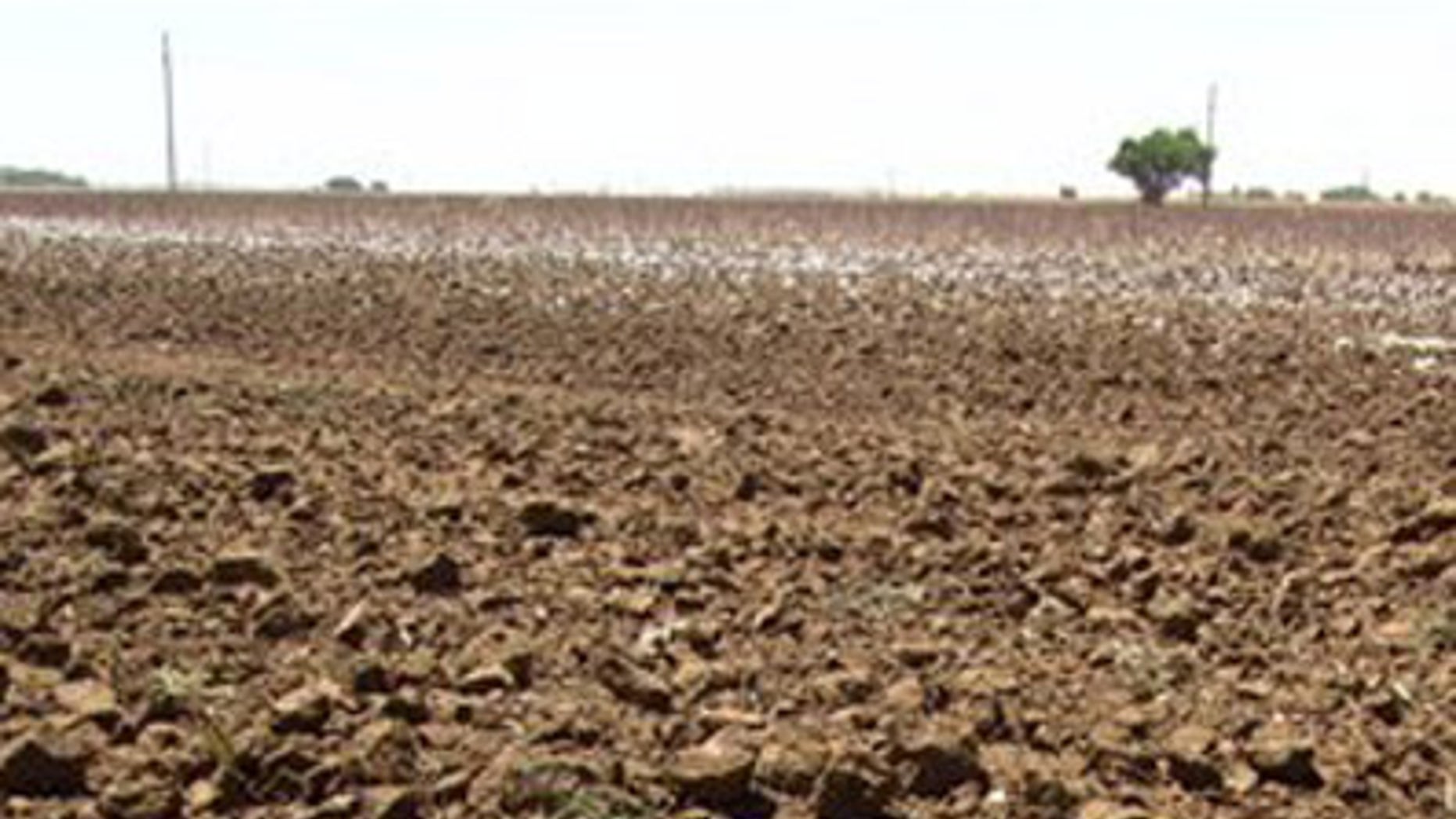 The National Weather Service is predicting another blast of hot weather across the country, sending temperatures in midwest and eastern states well above 100, and adding misery to states such as Texas and Oklahoma -- already suffering record droughts.
"The stage is being set for a massive heat wave to develop into next week as a large area of high pressure is anticipated to circulate hot and humid air over much of the central and eastern U.S.," read a bulletin posted on the National Weather Service's website. "Maximum heat index values of at least 100°F are likely across much of this area by the middle of next week, with heat index values in excess of 110°F possible over portions of these areas."
In drought-stricken Oklahoma, Gov. Mary Fallin has issued an outdoor burning ban for the western half of the state in a move to lessen the risk of wildfires.
"The power of prayer is a wonderful thing, and I would ask every Oklahoman to look to a greater power this weekend and ask for rain," Fallin said in a news release Thursday.
Texas Gov. Rick Perry, anticipating droughts in his state, called on Texans earlier this year to pray for rain, Reuters reports.
A U.S. Drought Monitor reading on Tuesday showed that nearly 73 percent of Texas was experiencing the worst possible drought conditions, with 43 percent experiencing the same in Oklahoma.
"The most extreme heat is going to be in the Plains; that's the area where it is going to be in the 100s," said Mike Pigott, a AccuWeather meteorologist, to Bloomberg.
Higher-than-normal temperatures could stretch from Salt Lake City to New York, Pigott added, noting that Omaha, Nebraska is expected to reach 98 degrees this weekend -- 12 degrees above it's normal high.
Temperatures in the city of Tulsa, Okla., have not dropped below 90 since May 31, and have topped the 100-degree mark for 11 of the past 17 days, Bloomberg reports.
In Texas, the ongoing drought has produced a cruelly ironic twist: cattle dying from too much water.
Agriculture officials in parched Texas said Wednesday there are no hard numbers on how many head of cattle have died but reports of deaths from too much water or too little are showing up across the nation's leading cattle production state.
"They over drink because they're thirsty," said Dr. Robert Sprowls of the Texas Veterinary Medical Diagnostic Laboratory in Amarillo. "Once they fill up on water it happens pretty quickly."
Producers are losing cattle after moving them from withered pastures where water tanks have dried up. Once in new pastures, cattle that die take in too much water too quickly. The animals die within minutes and their carcasses are found near the stock tanks from which they were drinking, Ted McCollum, a beef cattle specialist with Texas AgriLife Extension Service in Amarillo, said.
Texas is coming off its driest nine-month period ever and its hottest June on record. More than 90 percent of the state is in the two most severe drought stages. The cattle deaths are occurring earlier, in part because of lack of forage growth in pastures.
As with humans, water intoxication can occur when there's too much water in the body, which disrupts electrolyte balance in cells and can result in death.
The situation isn't likely to improve any time soon. Weather forecasters predict the drought in Texas won't diminish until at least the end of September. Ranchers, many of whom are culling their herds, are either providing supplemental fed to their cattle or taking them to other states to graze.
As the drought intensifies in central U.S. states, rain is expected next week from Louisiana to South Carolina, climatologists told Reuters. But 75 percent of Georgia, 50 percent of Florida and close to 40 percent of Alabama were under severe drought this week.
The Associated Press contributed to this report.