Explosion at FedEx facility in Texas probed for connection to Austin bombings
A device that exploded early Tuesday at a Texas FedEx facility detonated before reaching its intended target -- and is likely linked to the string of bombings that have rocked the state's capital this month, officials said.
The package detonated while it was on an automated conveyor belt at the facility in Schertz, located about 70 miles south of Austin, where the earlier bombings occurred, Chief of Police Michael R. Hansen told reporters.
Hansen said it was "very early" in the investigation to definitively say if Tuesday's blast was related to the series of bombings in Austin that have killed two people and injured several others.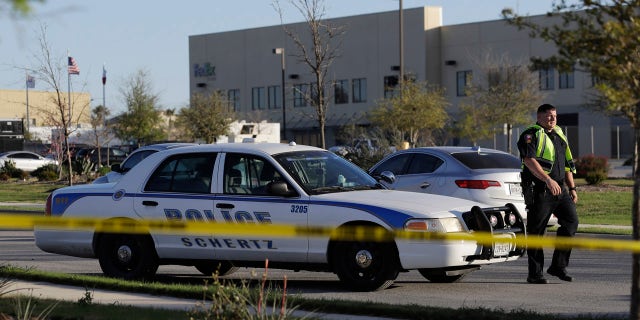 "We're confident that neither this facility or other areas in Schertz was a target," he told reporters, while repeating a warning that the public should report any suspicious items to law enforcement.
FedEx said in a statement to Fox News that one employee is being treated for "minor injuries" after the single package exploded at the facility.
Hansen said the employee standing near where the blast took place complained of "ringing of ears" before being treated and released. "We were fortunate there were no injuries," he said.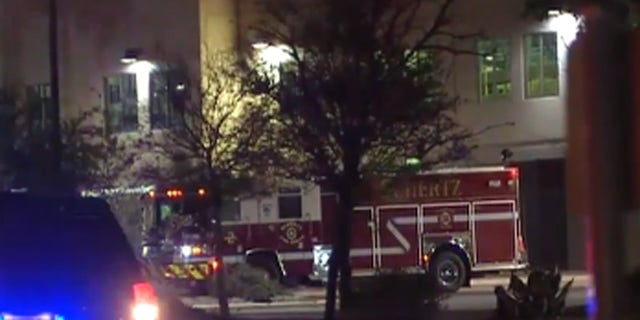 Authorities did not announce what was in the package, but law enforcement officials told KSAT the medium-sized package contained metal shrapnel and nails and was headed to Austin when it exploded on the conveyor track.
The blast prompted a large response from state, local and federal law enforcement agencies. Federal agents told the Associated Press the package is likely linked to attacks in Austin, while an ATF spokesperson told Fox News that officials are still processing evidence at the scene and its "too early" to say if this fifth blast is related.
An ATF official told Fox News officials are looking at the latest blast due to the proximity to Austin and the other blasts. law enforcement agents are carefully combing the scene at the 100,000 square foot facility, the official added.
FBI Assistant Special Agent in Charge James Smith said at a morning news conference that authorities are going through the building and are "at the early stages" of investigating the blast.
"Right now, we have no indications that there are any issues or threats to the public here," he told reporters.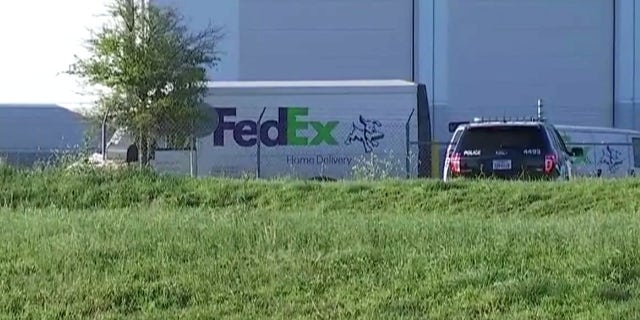 White House Press Secretary Sarah Sanders told "FOX & friends" on Tuesday that President Trump has "been made aware of the situation" in Texas after the latest blast.
"We are continuing to work with local authorities on the ground to do everything we can," she said.
Sanders added that federal authorities are working "closely" with local law enforcement to apprehend whoever is behind these "terrible acts."
Authorities in Austin on Tuesday were investigating another suspicious package at a FedEx facility close to Austin-Bergstrom International Airport on Tuesday. The Austin Fire Department said on Twitter that a hazardous materials investigation was taking place at the facility, but did not disclose additional information.
A FedEx employee told Fox News she was coming to work at 6:30 a.m. when she was stopped by police and told no one was being allowed inside the building, and that the facility had been evacuated.
The blast in Schertz comes a day after authorities in Austin said a "serial bomber" is likely responsible for four explosions in Austin this month, the latest of which injured two people Sunday night after they crossed a trip wire possibly made with fishing line.
Austin Police Chief Brian Manley said at a news conference Monday that although the Sunday night bomb was linked to the three previous blasts, the latest bomb showed more sophistication as opposed to the previous three incidents, which involved package bombs left on people's doorsteps.
AUSTIN POLICE DETAIL 'SOPHISTICATED' TRIPWIRE BOMBING TECHNIQUE
"We've seen a change in the method this suspect is using," he told reporters.
On Tuesday, Manley said authorities in Austin are "aware of the incident" in Schertz, and are "working closely on the investigation with our federal partners, Federal Bureau of Investigation and Bureau of Alcohol, Tobacco, Firearms and Explosives."
Frederick Milanowski, the special agent in charge for the Bureau of Alcohol, Tobacco and Firearms, said trip wire devices, possibly using fishing line, are triggered by victims applying any kind of pressure or tension.
"We are more concerned now. That is, people see something suspicious they stay away and contact law enforcement," he said.
AUSTIN PACKAGE BOMB ATTACKS TIMELINE
The men injured Sunday night in the explosion in the southwestern Austin neighborhood of Travis Country, ages 22 and 23, are white, unlike the victims in the three earlier attacks, who were black or Hispanic.
A family member of one of the latest bombing victims in Austin told the AP on Monday the blast left what appeared to be nails stuck below his grandson's knees.
While authorities have not yet identified the victims of Sunday's explosion, William Grote said his grandson was one of the two people hurt in the blast.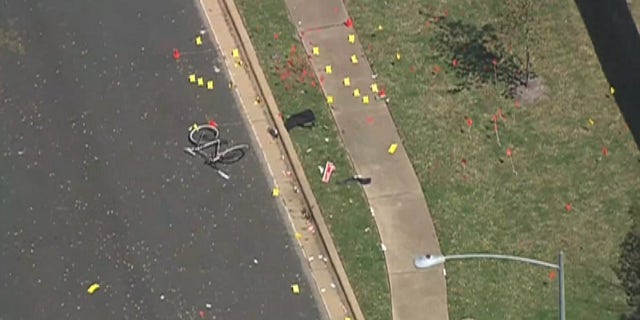 "Well he and his friend were riding a bicycle about a block from their house and one of them was off the curb right in the street. The other one was on the sidewalk walking and it was so dark they couldn't tell and they tripped and set off this explosion, didn't see it," he told the AP. "It was a wire and it blew up "
Grote said the blast knocked "them both off their feet" and left them "bleeding profusely."
"You don't know what to think," he told the AP. "When something like this is happening. It's just uncalled for."
Sunday's explosion was the fourth to rock Austin in less than three weeks. However, the three previous blasts occurred on the east side of the city.
The first was a package bomb that exploded at a northeast Austin home on March 2, killing 39-year-old Anthony Stephen House. Two more package bombs then exploded farther south on March 12, killing 17-year-old Draylen Mason, wounding his mother and injuring a 75-year-old woman.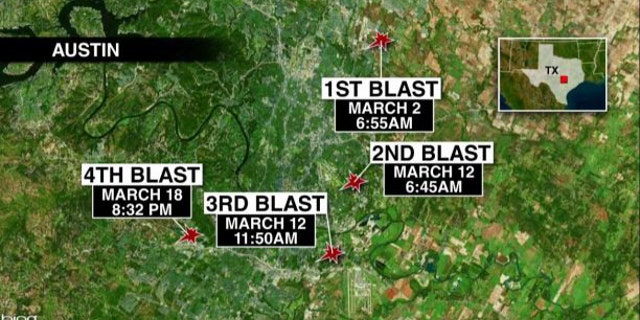 As of Monday, the reward for information leading to an arrest in the deadly explosions had risen to $115,000. Manley said more than 500 officers, including federal agents, have conducted 236 interviews in following up 435 leads.
Fox News' Shira Bush, Jonathan Hunt, Madeline Rivera, and The Associated Press contributed to this report.